15-6 Pawtucket! Yes! No? YES.
Your very educated starting pitcher was Edgar Martinez. Martinez punched in for 6 1/3 innings, giving up three runs on four hits and striking out five batters. He also walked a pair of Mud Hens.
Masterson jumped into the seventh inning after El Guapo and surrendered a couple more runs, one a homer. Chris Smith finished off the cake, but not before allowing a third home run, courtesy of Brent Clevlen. Clevlen had also taken Martinez deep in the seventh. And that is why he's HOT. It's definitely not because he is fly.
Virgil Vasquez was pitching rather nicely until the fourth inning, when he gave up seven earned runs on seven hits, three of the quad variety. Jeremy Johnson wasn't much of a reliever, giving up another seven runs in his two innings of work.
Right-handed birthday boy Brian Rogers gave up run number 15 in the sixth. Lefty Clay Rapada and Francis Beltran pitched the seventh and eighth innings, respectfully, and allowed no further scoring.
FRANCIS!
Offense like crazy and I will start with the home runs. David Ortiz hit a solo shot. Kottaras, Bailey, and Carter each hit two-run homers. Jonathan Van Every's shot scored three runs. Chris Carter also doubled - he went 4-5 all told. Jeff Bailey went 3-6.
Joe Thurston went 0-5 with two strikeouts. Maybe he had a cold.
For Toledo, we had Brent Clevlen's two home runs. Second baseman Dusty Wathan also homered, off Masterson in the seventh. Freddy Guzman doubled and was picked off by Edgar Martinez. Those two things happened separately.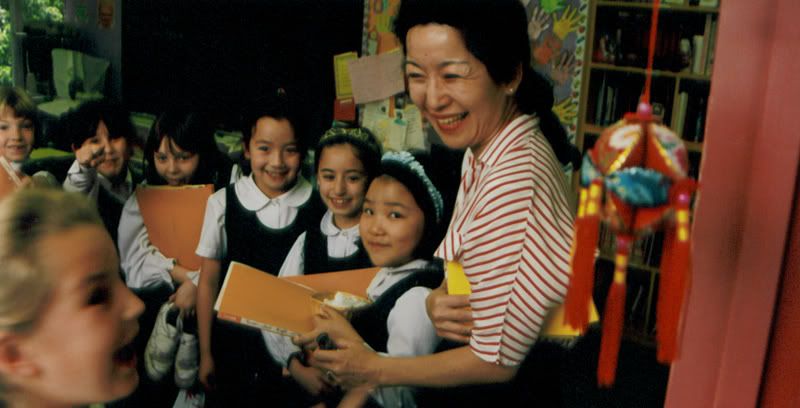 my coke for gin:
1. Sandy Madera jumped in for David Ortiz in the sixth inning. They know each other somehow, I'm hazy on the details. But, yeah, Madera's back and I'm excited!
2. Sean Danielson pinch ran for the weary Chris Carter in the seventh. He didn't have to walk far - he was coaching first base at the time. They're still using players as first base coaches, which is interesting. Chad Spann does it a lot, since he isn't always in the lineup.
3. I turned down a ticket to this game. I feel bad about it because I did not know that Corsaletti had been called up.
4. Okay, go back and every time I typed 'Dusty' Wathan, please substitute 'Derek' for 'Dusty'. I THOUGHT I remembered him being a catcher! Damn it.
If you're enduring spastic curiosity about Ortiz's appearance, feel free to check every single other Red Sox-style blog for that. I am stubborn and I'm not talking about it.
I'm watching the AAA All-Star Game tomorrow night! Jeff Bailey chopped off his biker mop! Chris Carter is macho and heroic! YEAH BASEBALL!!!