PawSox lose the first game in the series 9-3. I am falling behind.
Mike Burns was trying really hard. He gave up five runs on nine hits during his 5 1/3 innings of work. I think he really wanted to be better than Igawa. Edgar Martinez was responsible for the other four. The possibly improving C. Hansen pitched the last 1 1/3 and gave up a hit and a walk.
Igawa pitched seven innnings and looked pretty tuff. Three runs on five hits. Nine K's! Three walks. No sunglasses, though, for this night game. Lefty Charlie Manning finished off the PawSox.
Possible catching bust G. Kottaras thought it would be a nice night to get on base, so he doubled twice. The Unstoppable Bobby Scales hit a home run. Hotshot shortstop Jed Lowrie made an error.
Mike Kinkade is driving me crazy because I'm certain I know him from maybe some other team and I know I can look it up but it's one of those things where I HAVE to figure it out by myself. It's like a test! He was on the Chiefs or the Bisons or one of those other teams that Pawtucket seems to play twice a month. The Lynx? Kinkade may not be sexy but he tripled and went 3-5. Kevin Thompson stole two bases.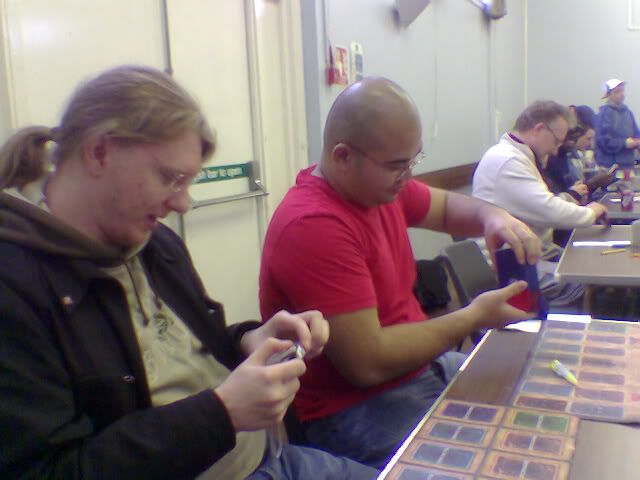 gross!
1. Yes, Doug Mientkiewicz was in the house. It was so cool! He got booed but not by me because he's so awesome. He looks fine, seems to have recovered. Not called up, I noticed.
2. It was like night of a thousand stars at McCoy. Jose Cruz Jr! Kei Igawa! Wil Nieves!
3. It was Special Olympics night. The players took the field with their own personal participant. Royce Clayton was especially nice to his kid, and for that I love him. As if getting rid of his stupid haircut wasn't enough.
4. I had to bail on this game due to a prior commitment. I also had the rare pleasure of running into a good friend of mine that I hadn't seen in, oh, probably ten years. So hey, Shelley. Good to see you again.
5. Free comic book night! I think I spilled lemonade on mine or something. I have no patience for "graphic novels". I'm not being dismissive, just narrow-minded.
6. Hooowooops, my B, Mienkiewicz did get called up. "Mientkiewicz was with Scranton for their game in Pawtucket, R.I., on Friday night. The Red Sox fans there, he said, booed him throughout. 'They still love me,' he said."
Saturday was a doubleheader and Pawtucket split it. And then they lost today.
I WILL be at McCoy tomorrow for the last game of the season. Then nothing.