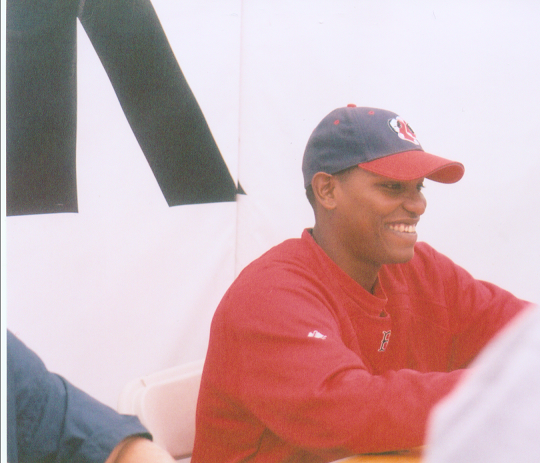 IL Wins leader: Heath Philips (Charlotte) 13-7. Philips also led the league in innings pitched with 173.2 (Pauley led Pawtucket with 153.2 IP)
Pawtucket wins: Devern Hansack, 10-7 (If we got married, would that be cool?)
Twins' kid Kevin Slowey went all .189 this year in 20 starts. Fucking hell. He also pitched five complete games. He hurts me every time.
Pawtucket ERA leader: Hansack again with .361.
Striking out: JP Howell from Durham - 145 K's.
Pawtucket: Hansack AGAIN! with 131. Lobsterman was also SECOND IN THE IL for strikeouts.
IL WHIP leader: Kevin Slowey, 0.96. Impressed yet?
Pawtucket: Hansack! 1.19. (5th in IL) Is it him or is it me?
IL saves leader: Rochester's Bobby Korecky with 35.
Pawtucket: Yes, it was The Mighty Travis Hughes, the Papelbon of Pawtucket, Favorite Sportscaster Dick Vitale, with 24 (5th in IL).
The Durham Bulls (Tampa Bay) had the best team ERA (.359). Pawtucket (.405) fell about the middle.
Paint a perfect picture...