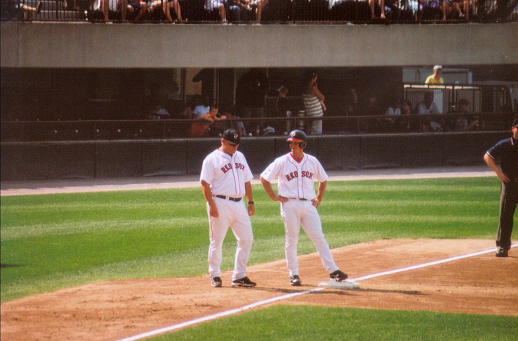 These guys had better have winning personalities and strong clubhouse presences:
Lowest batting average: Aside from the occasional folk such as Zach Borowiak... for those who played 20+ games, the lowest would be Alex Ochoa, .138. Kevin Cash hit .176 and Chad Spann hit .223.
Lowest OBP: Kevin Cash .276... then Ed Rogers .290.
Strikeouts: Brandon Moss K'd 148 times, WAY above Joe McEwing at number two with 104. Joe McEwing also stole six bases but was caught stealing nine times. That's funny... you'd think he would have stopped trying.
Slugging: Chad Spann, .307... Spann's OPS was also the worst at .602. Plus all those errors. I remember in SPRING TRAINING he was fielding poorly and I just felt bad and thought, okay, ST is not indicative of performance blah blah blah. But in this case, it WAS!
And Spann led the team with 16 errors. Ed Rogers 14. After that, three players are tied at 10. Bobby Scales I will give a pass to because he played a different position every day. George Kottaras sucks all around and he's lucky Spann was on the team to keep him out of last place.
But JEFF BAILEY had ten errors and he almost ALWAYS plays first base. There is no way you should have that many errors at first.
By the way, CURTIS GRANDERSON! Twenty triples? Astounding. If you do not love this man, you should.
He has a blog
that might be almost as good as mine.