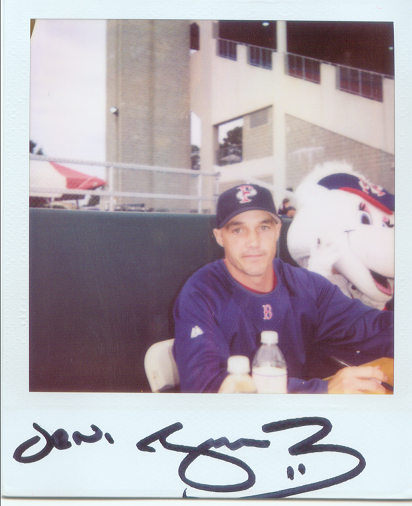 Pawtucket hitting coach Mark Budaska got the AXE right after the season ended. Makes sense, I think. When Bronson Sardinha is in the house, that's TWO Hawaiians at McCoy. Bye for now.
Pitching coach Mike Griffin has been "reassigned". THUD. He's in shock, I'm in shock. Griff was great,
just ask Lester
. I will miss him even if you don't.
Joe McEwing defended Craig Hansen. Said he's a guy you want in the trenches with you. Wow, he must have been sniffing glove conditioner.
My friend with the Polaroid got this photo for me. The look on McEwing's face says it all, I think.