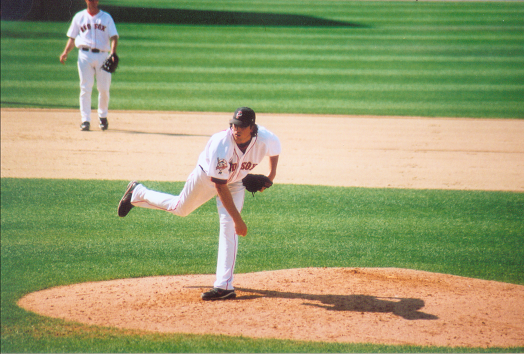 The Starters
Worst ERA (minimum 10 games started): Abe Alvarez (4.77)
Most Losses: Mike Burns, nine.
Most hits given up: Dave Pauley, 164. He also gave up the most walks, 49. This is kind of dumb because Pauley pitched more innings than anyone... so I'll just leap ahead to the more helpful WHIP...
Worst WHIP: Abe Alvarez, 1.47
David Pauley is also a vengeful god, leading the PawSox with seven hit batters.
The Relievers
Worst ERA: Edgar Martinez, 5.16. It's NOT Hansen?!?
Worst WHIP: Hansen, 1.75
Biggest Scumbag: Brian Corey. No! I'm KIDDING!
The Real Reason I Hate Hansen: He told me he'd call me! He told me he loved me! We shared one special night and then he treated me like DIRT!