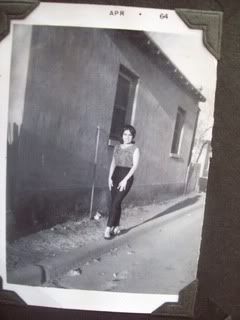 New PawSox-type guy Kelvin Pichardo is a 24-year-old righty who,
so far,
has not pitched above
double-A
.
Here we go!
1. Pichardo was
Giants
property when he was
suspended 50 games for PEDs
. He was on their 40-man
roster
when it
happened
.
2. There's a possibility that I saw him pitch with the
Connecticut Defenders!
3. Oooh, Pawtucket tie-in: Although
Pichardo
was originally signed by the
Phillies
, he was traded to
San
Francisco
for OF
Michael Tucker
in 2005. Tucker was a PawSox guy in 2007!
4.
Pichardo
has
"a very live arm with huge potential"
.
5. Please enjoy Pichardo's
'07-08 stats
. They look like Greek to me.
6. From June 2008: "
Pichardo has a big arm that he uses to run fastballs into the
mid-90's and a curveball that can be a plus pitch for him at times. He blew through the lower levels of S-K, Augusta, and San Jose before making it to AA Connecticut in the second half of the '07 season. He struggled with control, walking 16 hitters in 21 innings and the Giants left him at AA to start this year. He's still had some control problems this year — BB% of 12% — and his K% has dropped to 18.8% when it was at a ridiculous 36% in San Jose.
" (
Bay City Ball
)
7.
Kelvin
Pichardo is thickish. Watch him pitch in the AFL
here
!
8. "
San Francisco
submit pitcher Kelvin Pichardo on the 60-Day DL with a fortifying spread." Mmmmm... fortifying spread.
9.
Picho is the man
!
10. When
Pichardo
returned from his drug suspension, the
Giants DFA'd Patrick Misch
to open up a roster spot for him. They must have wanted to hang onto
Pichardo
a little bit, right?
11. Well... about a month later, Pichardo was on the 60-day DL with a right shoulder strain. After that, he was outrighted to the minors and
released
in November 2009. He is "
hoping to be ready
for spring training".
12. MLB held Pichardo out of winter ball due to "
extreme fatigue
". I don't know, maybe your Spanish is better than mine.
A lot of the stuff I found on Pichardo was related to his suspension. I am willing to overlook that and accept him as a Red Sox bullpen member. Also, as a side note, I like getting my information from blogs rather than established news sources.
That's not to say that many blogs aren't established news sources. Furthermore, I avoid local Boston-area Red sox fan blogs and try to get an outsider's perspective.
Coming soon: Ray Chang! He was born ready. He's Ray Fucking Chang.