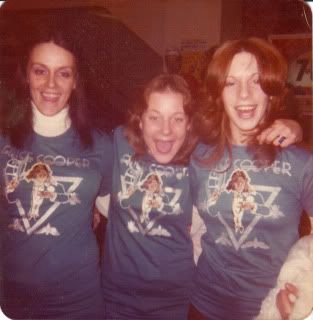 Some more International League roster filling who we'll probably see at McCoy:
1. Frighteningly wild and gigantic male model/former O's pitcher Daniel Cabrera will probably be on the Charlotte Knights.
2. Freddie fucking Bynum: Syracuse Chiefs.
3. DJ Carrasco (zzzzzz)
4. Mark Grudzielanek (Columbus Clippers)
5. Pitcher Bobby Livingston (Buffalo Bisons)
6. Mike Maroth (Rochester Red Wings)
7. Mike Cervenak, AGAIN??!!? (Buffalo)
8. Russ Adams (Buffalo)
9. Former Pawtucket asshole JV (Indianapolis Indians)
10. 2009 IL home run leader Shelley Duncan (Columbus Clippers)
11. Former Minnesota Twins closer Eddie Guardado! (Syracuse Chiefs)
12. Former Pawtucket shining star Joe Thurston (Gwinnett Braves)
And in a long shot so incredible and unspeakable that I almost can't mention it: AROLDIS CHAPMAN, LOUISVILLE BATS!!! That potential homestand would be June 12-15th. That would bring down the g.d. house. It would be like heroin.