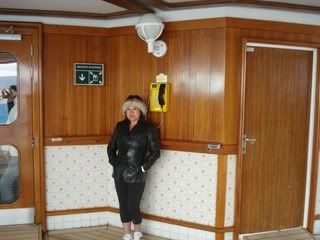 I read about this
Cleveland Indians Around the Horn ticket package
over on Ben's Biz Blog (which I love long time). Essentially, the package includes
tickets
to all of Cleveland's minor league affiliates. AND it includes bleacher seats at Jacobs Field!
If Boston did this, I wonder if they could omit Fenway? At any rate, I think it's a terrific idea. LeLacheur's a nice park... Haddock Field's a little dull. And what can I say about McCoy and its new zillion dollar scoreboard that I already find ostentatious and irritating? DID THE NEW PAWSOX SCOREBOARD SIPHON MONEY OUT OF THE PROMO BUDGET? IS THIS WHY THERE IS NO POSTER NIGHT? I want answers!
I've never seen the Greenville Drive play. And I don't think I want to. I will occasionally go to a Sea Dogs game, but I always feel a little guilty about it. Must. Concentrate. On. Pawtucket.
By the way. I know it's early, but I think I hate Ryan Kalish. But I love Lovullo.