Rochester wins, 5-4 in a game that was balls-cold and a little snowy. Loss goes to reliever Pedro Beato.
Starting P for Pawtucket was Charlie Haeger, who is evidently fully recovered and jumping in for Allen Webster, who was supposed to start but had explosive diarrhea. Or he got called up, I don't know. What am I, Reuters? Haeger struggled through five innings and 87 pitches, giving up two runs in the third inning and a third run in the fifth that tied the game. Haeger made an error in the fifth inning, in between giving up singles and walks.
Lefty Andrew Albers looks like Justin Morneau in his profile picture. And he's Canadian! Albers only pitched two innings, maybe because he gave up three runs and was like walking everybody. In the first inning, Drew Sutton singled with one out. Then Justin Henry singled and Lavarnway walked to load the bases. Albers proceeded to walk Bryce Brentz, so Sutton crossed the plate for the first Pawtucket run. First baseman and legit hitter Brandon Snyder hit a bloop fly ball single to right that scored Henry and Lavarnway. As it was written in the Scriptures. 3-0 Red Sox.
I told you about Strawberry Fields and also how the Red Wings tied the game up? Well, Pawtucket pulled ahead in the sixth inning when Jose Iglesias homered off reliever Shairon Martis. Don't feel too bad for Martis, he got the win. However, Pedro Beato was nabbed for a single in the
dumpy lower 1/2
, a victim of the classic 1B-HBP-E1-SF maneuver. That's why we lost the game, right there. Bad, bad defense. If it were not true, I would have told you so.
Seventh inning, Gary DiSarcina makes some defensive changes. In triple-A!? Nice, Gary! First baseman Chris Colabello hits a solo home run to put Rochester up for good. You can't really defend against that, unless you are Endy Chavez, Torii Hunter, Scott Rolen, that other guy. Tighten it up, Pawtucket. You need to get your house in order.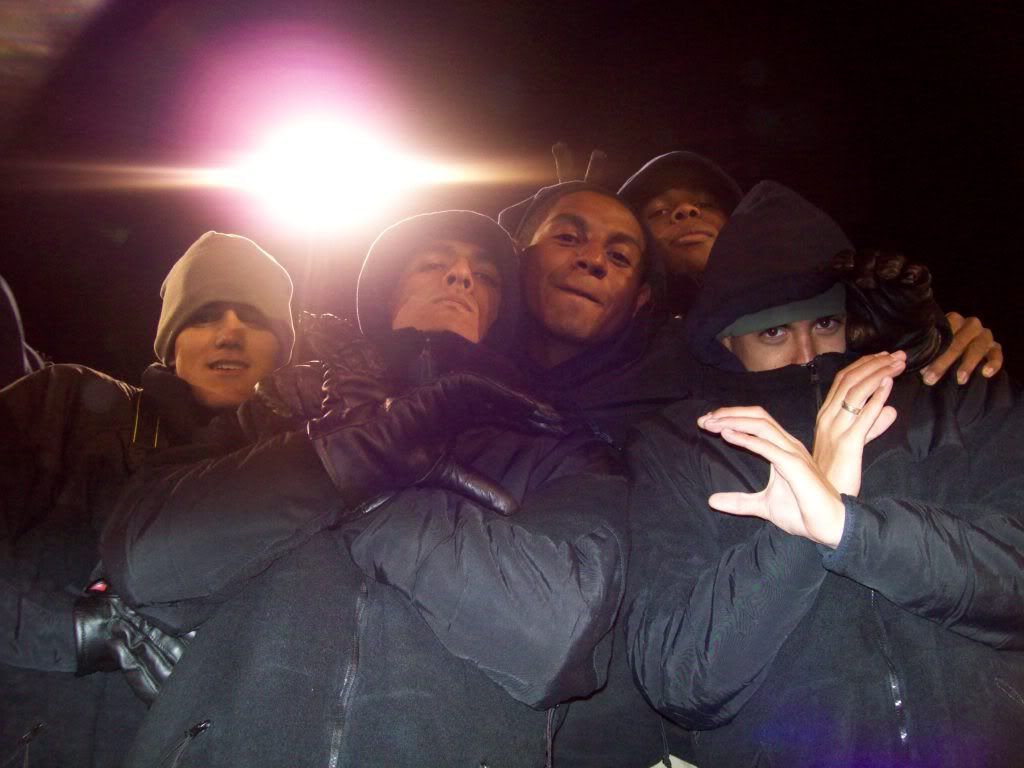 pretty sure it's spelled "Matthew"
1. Snyder went 3-4 and even though I... And I mean this in the nicest way possible... It's just that Snyder's got those Southern ways... Never mind, Snyder's a real ballplayer. I'm appreciative of his contributions as a PawSox player.
2. Jackie Bradley Jr is here, JC Linares to Portland.
3. Uh, no thank you. "The gametime temperature was 39 (wind chill 30), with wind gusts in the 20s. There was a brief snow burst before the first pitch and light snow fell in the sixth and seventh innings." -
Jim Mandelaro
4. Give it up for Caleb Thielbar, who pitched three scoreless innings after Albers took a hike.
5. What the ever-loving fuck is
this crap
? "With that in mind, I wanted to share some texts Chris [Colabello] and I have traded since the beginning of the season. I know the whole #process thing can be easy to make fun of, but its really a way of being accountable, keeping your mind right and focusing on things you can control." JOCKS GONNA JOCK.
6. Home run
boy
Colabello
played in the WBC (Italia) and played independent league ball for seven years before 2012.
Sota Sports
has a
good overview
on Colabello: "Chris Colabello is a 29-year old 1B/DH who played high school and college baseball in the Boston area. After going undrafted out of Assumption College in Worcester, MA, he continued his playing career in the Independent League, primarily with the Worcester Tornadoes." Get outta here!
7. "Twenty pages of Pope." Thanks
for this
, Colabello.
Double header today! Did you notice I was absent yesterday? Thank god, I needed to rest. Game one will be Graham Godfrey v PJ Walters, and then Chris Hernandez will hopefully
K
.I.T. and beat the panties off the lovely, leggy Kyle Gibson. Aw, I really like Gibson!
COLABELLO!!!