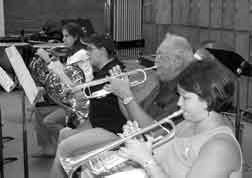 Buffalo WINS! 5-4 in ten innings. Michael Bowden takes the loss.
The evening began with poster night and I sort of didn't want to go, but I did because I feel a little obligated. The worst part of poster night is witnessing the utter boredom and disinterest the players display, almost in totality. Especially Mr Crabby, Che-Hsuan Lin. It certainly is a hardship, sitting at a folding table for 60 minutes and, uh, having to SIGN STUFF and TALK TO PEOPLE.
That being said, Kevin Millwood was great and engaging and really seemed to make a sincere effort to be a good guy. Did you know that Kevin Millwood is on the PawSox, still blowing my mind?
And... It kills me to say this, but Lars Anderson was wonderful and friendly and did a great job. I thought that was very nice of him. I really hate it when people aren't one-dimensional!
Okay, Brandon Duckworth. Duckworth seemed to have a few problems during his five-inning appearance, even though ultimately he only gave up the one run. Duckworth threw 92 pitches, 53 for strikes.
Let's talk about the fourth inning, the money inning. Second base honey Josh Satin led off with a double, then Duckworth walked Pascucci and Martinez. Lavarnway had to take a walk to the mound and share a few words with BD. Duckworth got Nick Evans to strike out, but daywalker Jesus Feliciano singled, scoring Satin.
Okay, it's getting late. Did I mention Dylan Owen? No? He's thick through his ass and hips. Oh, he started for Buffalo, too.
my special day was special:
1. Here's how Bowden got on his knees and blew it: Fernando Martinez led the tenth off with a line drive double. Then two consecutive singles scored Martinez. Martinez ran home like a schoolgirl. Anderson led off the bottom of the inning with a single, but no one drove him in. Nava made the last out, thanks a lot.
2. Also, Nava's not batting second anymore. He's batting leadoff! No, not really. Lower. Much lower. Exposito lower.
3. I did get to see Lowrie work a little bit, and he's pretty smooth at short. I'll give him that. You would think I'd remember his time in Pawtucket.
4. Clevelan Santeliz gave up three runs.
One last thing, I guess. Miguel Batista was in the stands charting pitches. Just, like, sitting there. I have no idea what happened, I think I blacked out, but I got up and went and sat in his row. My intent was to get up between innings and slide past him in a rather skeevy fashion, but I chickened out and wound up leaving. I usually try not to be gross or perve on baseball players (Not that hard, most of them are not at all cute or interesting), but Miguel Batista is especially magnetic. I was shocked that no one noticed him or approached him. I really liked his shirt. Shut up!