Pawtucket WINS! 7-1
Last game of the homestand. RHP Devern Hansack v. RHP Lance Broadway
Hansack was too fast for love, pitching 7 2/3 innings and giving up three hits and a run. He walked two Knights and struck out six. Six Knights. They use lances in lieu of bats. Craig Breslow elucidated the definition of effective relief and kept Charlotte scoreless up until fireworks time. Craig Breslow lives in Darien, poor kid, but his deck is gonna be so sweet when he finishes it in September.
B'Way pitched 3 2/3 giving up three hits and three runs. He also walked five batters. Five Red Sox. Does that sound yank-worthy? Take out the walks and it's not too bad. But the walks are there and it sounds to me like Broadway cannot play this here guitar. Then came Jason Childers who gave up two more runs. Then the enormous Jake Robbins. Then Shaun Babula, who gave up two more runs. Then Eduardo Sierra.
Do these guys know how to party or what? That is one seriously crazy bullpen.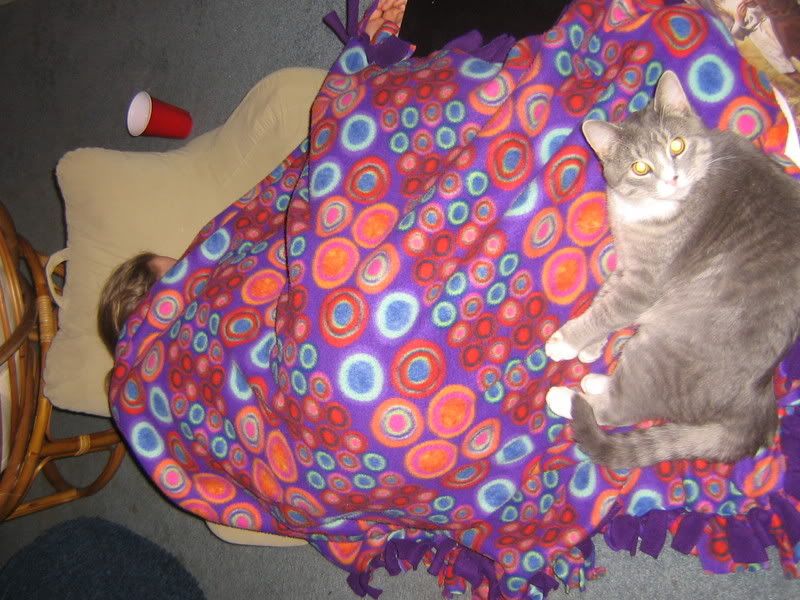 Long, lean Texan David Murphy hit two doubles for Pawtucket. Jeff Bailey, who had a good buzz going by the fifth inning, hit a home run. Joe McEwing, who practices with Earl Snyder out in PA during the off-season, tripled. McEwing went 3-4 overall with a walk. He celebrated by pouring water over his head between the seventh and eighth inning.
No Ellsbury update because he is in Boston living la vida loca.
Outfielder Brian Anderson hit a solo home run for Charlotte.
True things:
1. I know someone who met Wiki Gonzalez and said he was a nice guy, gave his kid a baseball bat. When I say, "So-and-so said", I am not making people up to express my own hunches and opinions. GOT THAT?
2. Charlotte pitcher Jason Childers has a brother Matt. In 2006, Matt started for the Yankees v. Tampa Bay in a spring training game. Jason was a reliever on that Devil Rays team and rather good at the time. So they faced each other kinda.
3. I overlooked something awesome that took place at McCoy before Sunday's game: an olde-time baseball exhibition game. As in, flannels and no gloves and the "base ball" thing. You can read about it
here
.
4. The Marlins are allegedly circling Brian Anderson, possibly taking small bites of his calves as they consider an acquisition.
5. Please to also note that Kottaras did not catch this game, possibly due to being hit in the face a few days ago. By a fan with an ax to grind. Not really. I mean by a wayward baseball. Kevin Cash got the start instead. Cash got a hit and a couple RBI and if this were MLB, people would be clamoring for the benching of GK. "Why don't we get Cash in there?!" they'd say. But this is AAA and I know it's more important to steer Kottaras onto the right path, to develop and improve, to instruct and encourage. But what if he just sucks? Have you ever thought of that, Boston Player Development Guy Whose Name I Can't Remember? Brian something?
Do you think that in his life, Ronnie Belliard has been called "Ronnie Belly Lard"? Only by every teammate he's ever had, most likely.
PS Coca-Cola bought Vitamin Water.