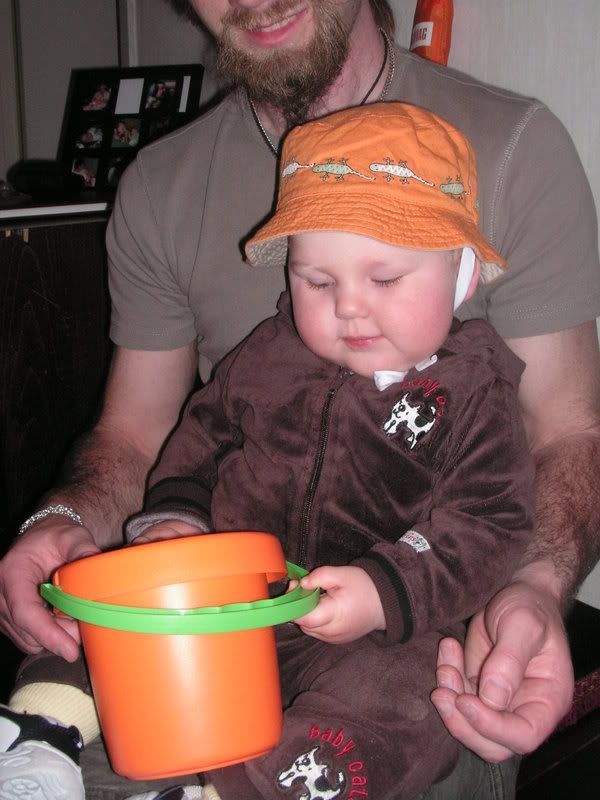 I don't like Chad Spann. I think I've made that pretty clear. I haven't liked him since I saw him making errors in spring training. I don't think he is what you'd call a talented baseball player.
That being said, there is a difference between not liking someone's performance and not liking a player as a person. Do I REALLY hate Chad Spann? No, I've never met him. I'm sure he's pretty nice. How can I hate someone I've never met?
So, anyway, like many other minor league ballparks, McCoy is considered 'family friendly', whatever that means. But like many other minor league ballparks, there are a few unsavory characters that frequent the stadium. I know a couple of them. I'm talking about the autograph wheeler-dealers and their binders and cards and balls. And today I found out that one of the worst of the bunch told a guy on the Knights that Chadd Spann was a seriously crappy fielder. The player said, "Thanks for the tip" (exact quote) and gave the guy a bunch of baseball stuff... cards, I think. This all went down before Spann's error-ific game on Sunday.
This could truly all be coincidence, the players hitting balls in Spann's direction. And I'm sure the Charlotte Knights knew that he was a weak infielder. But that's a really shabby thing to do to a team, especially when so many of the PawSox have given this guy countless autographs and stuff over the years. (The guy's a longtime season ticket holder.) And as much as I hate Spann, I wouldn't sell him out for a few crummy baseball cards.
DON'T DO THAT!!!!