Pawtucket is now only 1.5 games back.
Edgar Martinez had the best start I've seen from him. Six scoreless innings with a couple of strikeouts. Two of his four walks were doled out to Juan Miranda, who is a truly frightening batter. Martinez is so much more effective when he goes after the batters, cause I don't think he has quite the stuff to be cute and finessey.
Beau Vaughan pitched a scoreless seventh but kicked off the eighth by allowing two consecutive singles. Hunter Jones walked out from the bullpen and roughly shoved Vaughan off the mound into the dirt. Jones walked the devilish Juan Miranda to load the bases with no outs. But! Jones got Shelley Duncan to pop up to catcher Dusty Brown, allowed a sac fly out to Broussard, and punched out Cody Ransom. Ta-daaah! 4-1 Pawtucket.
Eric Hull closed the game out, uno-dos-tres. Told you he was good.
Josh Wilson had a great night against Mexican dandy Alfredo Aceves, doubling twice and getting a runner home. Sandy Madera also went 2-4, including a massive solo home run off Yankees reliever Scott Patterson. Oh, wait... Corsaletti also doubled twice.
Sean Danielson had yet another show-stopping outfield assist, gunning down catcher Chad Moeller at third base for the third out in the fifth inning. BLAMMO. Or maybe it was just stupid for Moeller to try to get from first to third on a single? Whatever, it was still awesome.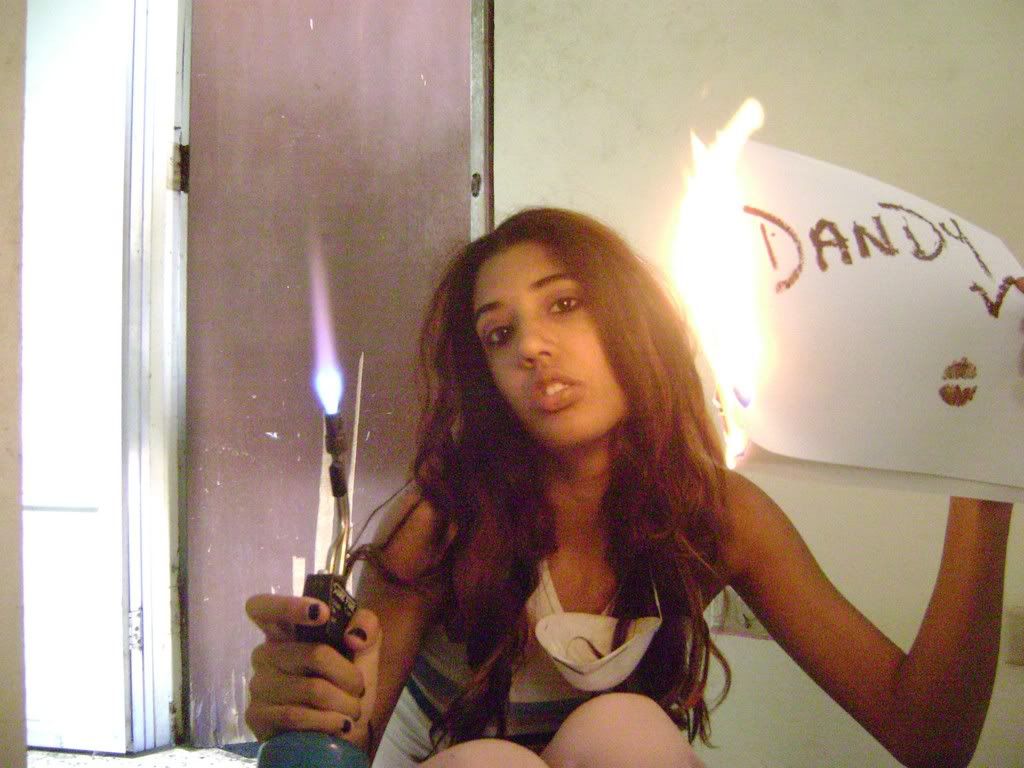 dandy, you're alright!
:
1. The only thing that sucks about Poster Night is how miserable most of the players are. Half of them don't even look up or anything. Not that I blame them. People are dreadful. And Devern Hansack looked like complete shit, like he had cholera or something. I thought he was going to die.
2. Sandy Madera played first base and batted fifth.
3. Starting pitcher Alfredo Aceves has a curious toe-tapping pre-pitch routine.
4. Kei Igawa was in the house. Word on the street is that he's a real jerkhead.
5. Lincoln Holdzkom was designated for assignment.
Gotta run... great game, everyone.
GUAPO!!!!