5-4 Pawtucket!
Bartolo Colon. One man. One arm. One dream. One inning. Two hits, no runs. Seventeen pitches and nine strikes. Okay, thank you, Bartolo.
Jose Vaquedano pitched the meat of the game. Four innings. Five hits and one run. Vaquedano is from Honduras, did I mention? Honduras is a lot like Belgium. Ask me why.
Then it was Eric Hull (who?) and Hunter Jones. Jonesy got into trouble in the eighth when he got tagged in by Hull. He gave up an RBI double to Kevin Melillo and then a two-run double to Curtis Thigpen. I want Thigpen in the Boston system. Have you seen this guy and his meteoric rise? Yeah, thanks, Thigpen. 5-4 Pawtucket.
Jones went on to pitch a scoreless ninth, giving up a mere single to Buck Coats.
Lefty Ricky Romero started for Syracuse. Mmmm... he smells like cocoa butter. Romero was responsible for all five Pawtucket runs. Dusty Brown batted in Natale in the first inning. Natale then turned around and hit a three-run homer in the second inning. That's four runs. The fifth occurred when Joe Thurston hit a solo home run in the fifth inning.
Joe Thurston was also picked off and he was caught stealing. But it's okay because he's cool.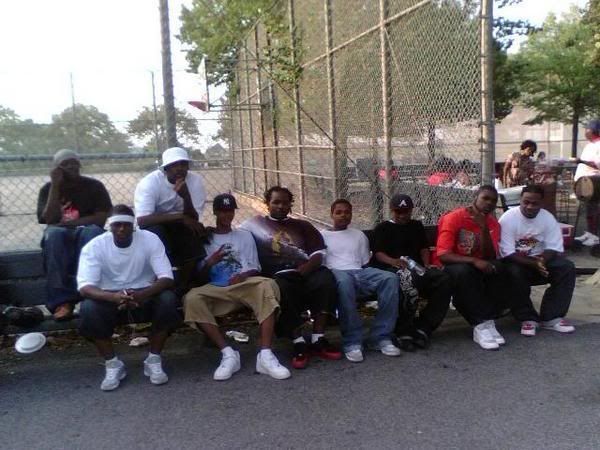 I'm half Spanish:
1. Crazy Lineup: Jeff Natale played first and batted leadoff. Gil Velazquez manned left field.
2. Brian Jeroloman was on the PawSox once. For about ten minutes.
3. Travis Snider, Eastern League home run derby winner, was called up to Syracuse. He's totally tuff and started banging right away, August 8.
4. The Gary Dunes Band performed before the game. Gary Dunes appears to be a DJ on oldies radio. I don't know if the performance made the ballpark any less depressing. Oh, SNAP!
5. Pawtucket lost the previous day's game to Syracuse. Pauley had a rough start. I didn't feel much like reliving it.
Pawtucket's off to Buffalo, throwing it down v. John Halama. No Bailey, no Carter, no Van Every. Mike Bowden gets the start.