Pawtucket gives it to S/W-B, 7-3.
Devern Hansack pitched seven innings and was responsible for the three Yankees runs. Good outing, though. Hansack struck out seven and walked three and got a balk call. Righty Eric Hull pitched the eighth inning, giving up a single. Hull went on to get a pair of outs in the ninth before giving way to Hunter Jones.
Now here's what's weird: In the box score, it says Hunter Jones threw one pitch which was a strike. And he got an out. The log says Gregory Porter lined out to Velazquez. So if he threw only one pitch, was it a strike or was it a lineout? Am I missing something? Does a pitch count as a strike if the batter hits it for an out? I'm so stupid, help me out.
Scranton/Wilkes-Barre put a game together out of the bullpen. Traber started but only went two innings deep. You can check out the pitching somewhere else... I'm on a tight schedule right now.
And so it was that Pawtucket was held scoreless for five innings. Fans everywhere became anxious and agitated. But in the sixth inning, Keith Ginter flew out deep enough to score Carter from third. So it was 3-1.
The good stuff all happened in the bottom of the eighth. Lefty Phil Coke was pitching. Chris Carter led the inning off with a single to center. Kottaras struck out swinging. The semi-hitterish Keith Ginter then singled to right, putting Carter in scoring position.
The next batter was The Third Jeff, that being Corsaletti. Corsaletti helpfully singled in Chris Carter and it was 3-2! Phil Coke's out of the game!
Yankee reliever Scott Strickland got called in to face righty Gil Velazquez. And then the greatest thing happened: Velazquez tripled! I wish I could have seen it. Both Ginter and Corsaletti scored, giving the Red Sox the 4-3 lead.
The next slim killer was Van Every, who walked. He must have been concerned about his BB/K ratio after I broadcast it to the world. Strickland then walked the next batter, Second Jeff (Natale). Bases are loaded with one out. Thurston strikes out and Strickland's heart rate drops a bit.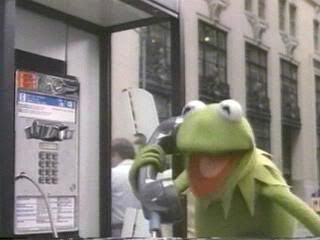 Jeff Bailey came up next. No sweat, right? Easy out! Well, no, bases clearing double instead. 7-3 Pawtucket. YES. Eat it, Yankees!
So all Pawtucket had to do was close out the ninth. Danielson took over in right field because he is a master out there. And that was it for the Yankees.
VELAZQUEZ!!! HANSACK!!!
Today at one Charlie Zink will face righty Ian Kennedy. Oh my god. I can't believe I have to miss this.