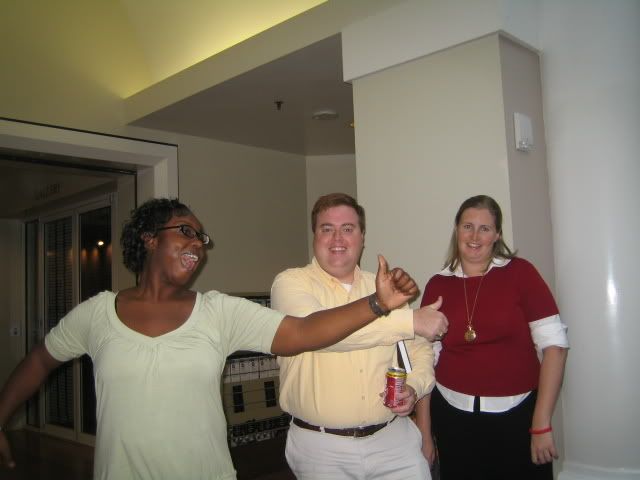 8-2 Bisons in a game much like the other two games in this series. There were better days at the ballpark when Pawtucket had Ciriaco and Gomez. And now here's Ryan Dent.
Starter for Pawtucket was Zach Stewart, who had a rough go of it, but he's still the one that turns my head. Stewart got into the fourth inning a little bit, got one out, then picture someone doing the throat-slash gesture with their finger across their neck. Garrett Mock pitched after that.
Yeah. Adam Loewen got three hits, Zach Lutz hit a home run.
Jason Bay was there
. Dylan Owen took the win home for Buffalo.
JC Linares hit a two-run homer for the PawSox sole mark on the board. Carl Crawford had a couple of hits, not that anyone batted him in.
Jose Iglesias hit a double, so that was good. Will Inman pitched three innings. After the game, the bullpen collectively said, "We are but your children, finding our way around indecision."
Skipping to the end...
the end:
1.
You spelled Rich Sauveur wrong
.
2. Mauro Gomez was not in this game, but he is back in Pawtucket.
Tonight it's Brandon Duckworth v Collin McHugh as the Bisons go for the sweep. DON'T MAKE IT EASY FOR THEM, BRANDON!