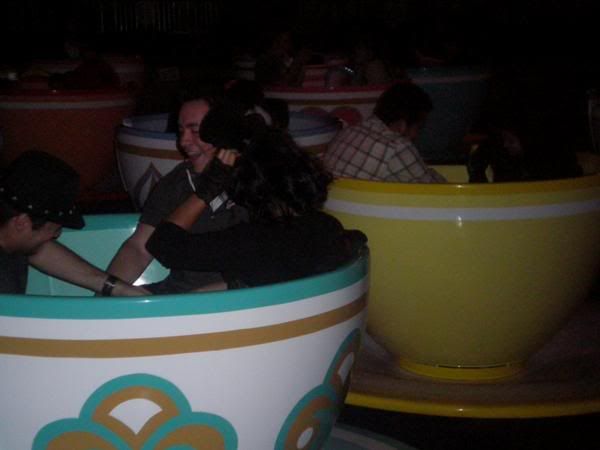 Billy Buckner wins, 8-1. Pawtucket wins the series! And they grab first place in the division again!
Buckner pitched seven innings and only gave up one run, unearned. Where did that come from? And Daniel Bard pitched a 1-2-3 eighth? Was there some kind of human sacrifice made? Are we sure Ronald Bermudez is still in Portland?
Starter for the L'Ville Bats was Sean Gallagher. He gave up five runs.
The Bats got the first run of the game in the first inning. Leadoff SS Didi Gregorius singled and later made it home when Denis Phipps grounded into a double play. That's everyone's least favorite way to score a run. Louisville would go on to NOT SCORE for the remainder of the game.
Pawtucket, on the other hand, scored
many
runs. It started in the third inning, when Scott Podsednik and Jose Iglesias hit back-to-back singles. Sean Gallagher got one more out, then intentionally walked Mauro Gomez to load the bases. In the third inning. Damn, Louisville. Andy LaRoche responded by hitting a two-run single. Alex Hassan followed that up with another single, scoring Gomez. 3-1 Red Sox.
Fifth inning, Gallagher still in. He walked Jose Iglesias. And then, wonderfully, Lars Anderson hit a fly ball to center field that was in a good enough spot for him to wind up at third. A triple! Even better, an RBI triple! Nice work, Anderson! Anderson later scored on a wild pitch, so you can see how shaken Sean Gallagher was. 5-1 Pawtucket.
Bats relievers Carlos Fisher and Travis Webb kept the gooey middle innings nice and scoreless, but then Pawtucket faced Jordan Smith in the ninth. And here's what happened before Smith got one out: Mauro Gomez singled. Andy LaRoche doubled, scoring Gomez. Alex Hassan singled, Mike Rivera hit a ground rule double, scoring LaRoche. Nice output!
Smith got a couple of outs, then finished up by allowing a single to Podsednik, which brought Hassan over. Boom, 8-1. Chris Carpenter pitched the ninth to showcase his versatility and also his ripped physique, gave up a non-glamorous walk but otherwise knocked three guys down. And everyone headed to Indianapolis in a good mood. Except Aaron Goldsmith, who 's terribly grumpy on road trips.
I think what the Louisville Bats need is a big boy bat, like some Mike Hessman type or Val Pascucci, some minor league power hitter. Look how much they respect and fear Mauro Gomez!
two things:
1. "The Bats (38-66) dropped to 28 games below .500 for the first time since 1991 when the Triple-A franchise finished 51-92 for the worst record in team history. They were outhit 16-4 (all singles), and catcher Corky Miller was warming in the bullpen in the ninth in case the margin got worse." -
Michael Grant
2. LaRoche and Hassan went 3-4, and yes, they are best friends in real life. In fact, everybody got at least one hit.
3. What the hell is with
this picture
of Sean Gallagher?
Tonight, it's Indiana. Apolis. Which is right in the middle. Zach Stewart goes for the PawSox, Indianapolis Indians TBA. Could be cool, they are the white-hot Pirates farm team. No, I'm not going.