Pawtucket avoids the sweep, winning 5-4 in 14 innings and it took four and a half hours to get it done. The win goes to Andy LaRoche, which is weird, but not as weird as your mom's face. Let's talk to it!
Starter for Pawtucket was my Dad, Brandon Duckworth. He's not my dad, but he's someone's dad, so in many ways he is a dad to all of us. Especially the Pawtucket clubhouse. I'll bet he misses Randy Williams as much as I do. Duckworth worked his way into the sixth inning, got a couple of outs, and hit the showers. Two runs were charged to BD, including a solo home run by first baseman Adam Loewen. Brau.
Collin McHugh was the Buffalo starter and does he have a girlfriend? I am pretty sure Collin McHugh has a girlfriend. Wait... He has a wife and I know this because I tried to find
some shit that he says
and instead of a bunch of meathead nonsense I found "You might have an extensive library in which you've read every book. But I had a pantry full of groceries and I ate them all. " Okay. Touche, McHugh. Maybe McHugh resembling a normal human being is the weirdest thing about this game.
Mr. McHugh Smarty Pants pitched six innings and gave up four runs on eight hits. He had two walks and six strikeouts.
Pawtucket scored first, in the second inning. Che-Hsuan Lin tripled, which is awesome, and Nate Spears walked. A groundout brought Lin home, and a single by Podsednik got Spears across. 2-0 Red Sox.
Top of the third, RF Raul Reyes led off the inning with a double and some other stuff went down before Duckworth walked Brad Eamus, bringing Reyes home. 2-1.
The top of the fifth saw Loewen's home run to right field and it must have been so hot out there. TIE GAME!
Except in the bottom of the sixth, Alex Hassan singled with two outs. It's listed as a pop up to first base, so I don't really understand what happened. JC Linares followed that up with a single to put the guys on the corners, and then Lin hit a two-run double. Lin is usually not terribly interesting, but this was obviously a good game for him. 4-2 Pawtucket!
Except. Seventh inning, Canadian Jason Bay led off with a single. Thanks for everything, Jason Bay, especially the leftover macaroni salad. And then possibly the world's most well-traveled baseball player
Valentino
Pascucci hit a home run. Why hasn't the world recognized the Life and Times of Val Pascucci? Because when they look at him, they don't see what I see. Tie game, you whores. Not only that, but third base umpire Chris Conroy (cutest IL umpire, if you ask me) ejected Arnie Beyeler.
And then eternity began to unravel, as a metal sphere ten times the size of Jupiter floated just a few yards past McCoy Stadium. Manny Acosta pitched. Alex Wilson pitched. Fernando Cabrera pitched and he's so hot and I want him autonomy. Daniel Bard pitched and Mark Prior. And Elvin Ramirez. Clayton Mortensen was there. Fred Lewis entered the game. Lars Anderson was intentionally walked. Dylan Owen pitched. And then there you are in the fourteenth inning on a Sunday afternoon and most of you had to go because you were helming a cookout of some sort. But Andy LaRoche did the Trent Durrington thing and pitched and gave up a single and threw a wild pitch but got everyone out in the end.
Nate Spears hit a walk-off home run in the fourteenth inning, which must have been a cool breeze over hot asphalt. Good work, you sicko.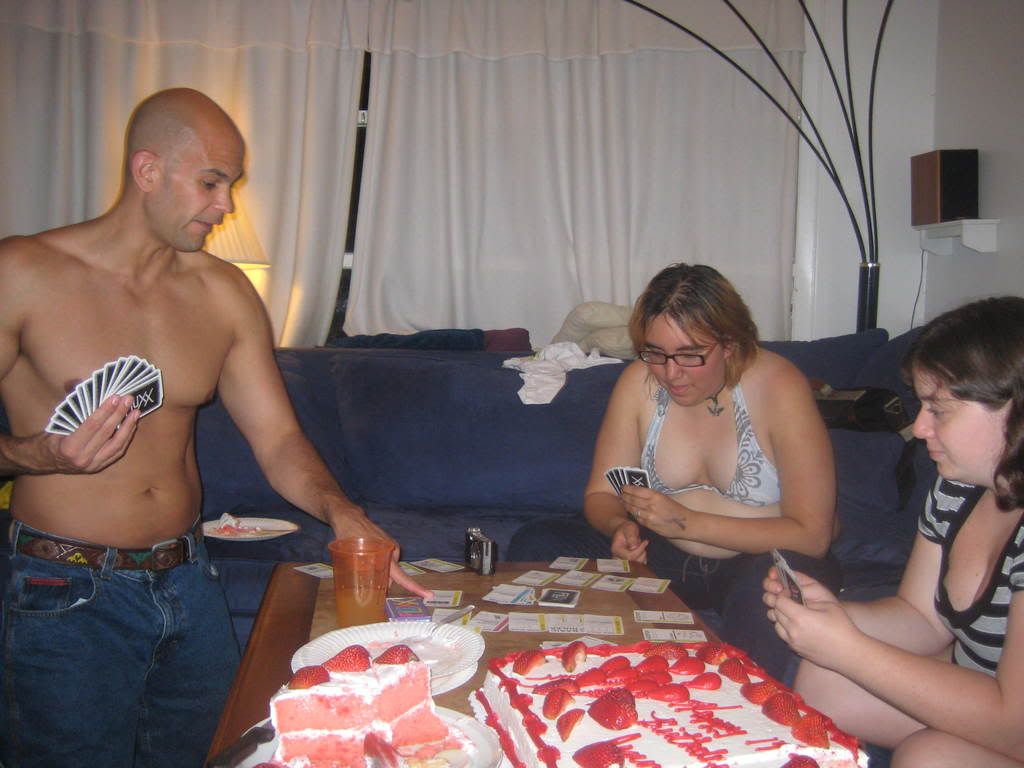 you climb on your roof:
1. Podsednik went 4-6. Do you know that I have not seen Podsednik play for Pawtucket yet? THIS ENDS NOW.
2. Ryan Lavarnway got zero hits, but he has his books and his poetry to protect him.
3. Steve Sypa
talks about it
.
4. I just love
this killer story
on Pascucci by Matthew Coller! I'm going to start a paper route right now!
5. Charles Pierce
went to McCoy Stadium
and tried to figure out Daniel Bard. As in, yesterday he did that.
6.
In case you didn't know
, Pascucci
won the Triple-A Home Run Derby
. And Glenn Liebman
totally agrees with me
about Pascucci.
7. "LaRoche silenced the doubters with his first few pitches, hitting 85, 88 and then 92 on the stadium radar gun as he induced Bison second baseman Brad Emaus into a groundout. Buffalo's Matt Tuiasosopo did catch up to a fastball and send it back up the middle for a single. But then LaRoche got a tailor-made doubleplay ball down to first base out of Josh Rodriguez. The only problem was that the unexpected pitcher forgot to cover first, so even with Pawtucket's Lars Anderson making a great scoop and relay to second, they only got the one out. Perhaps thinking about that, LaRoche uncorked a wild pitch to Buffalo's Rob Johnson, before settling down and retiring him on an infield popup." -
Jay Miller
, who is new to me but you should read this! I really liked it!
TONIGHT! Tony Pena Jr and his gross mustache will face hotballer John Lannan, Nationals malcontent. So I guess the PawSox are allowed to have facial hair now? That was not always the case. Maybe it was a Theo thing. At any rate, the whole clean-shaven rule mystifies me.
There's also a food drive, so bring some food. Like peanut butter or something.