Rochester not only does NOT win, but they LOSE this game, and it is entirely Luke French's fault. Red Sox win 7-4.
Starter for Pawtucket was Doug Mathis. Sometimes at night I wonder what Doug Mathis is doing and then I say "Doug, the two of us need look no more!" But only because I'm following a chick-flick trajectory. If at first I hate a guy, then I will eventually succumb to his brawn and hidden sensitive side. Mathis pitched five innings, but it wasn't easy. It took 99 pitches. 99? I can't take it no more. Four runs on five hits, including a home run by DH Matt Carson.
Luke French, you poor miserable bastard. French was all, throw throw throw, grunt grunt grunt, sweat sweat sweat. I mean, Jonathan Hee hit a home run off French, is what I am saying. French just could not get that crucial second out... In the second inning.
First inning, Pedro Ciriaco led off with a single. I need to abbreviate that since I say it all the time: CLOWS (Ciriaco Leads Off with Single.) Jason Repko, hardest working man in the IL, helpfully hit a home run. 2-0, until the bottom of the first, when Rochester picked up their first run by way of an RBI single by left fielder Brian Dinkelman.
Second inning, the Red Sox exploded. JC Linares and Che-Hsuan Lin hit back-to-back singles, and then Jonathan Hee hit a home run to left. That was certainly timely, since it was Hee's first home run of the season. Fifty points for Hee! A little bit after that, Jason Repko tripled. Terrifying. French gave Lavarnway the ol' IBB, but Lars Anderson screwed us all with an RBI single, which completely fucking killed French. So he took his toys and went home. 6-1.
Rochester scored another run in the bottom of the second. It was an RBI double by second baseman Tsuyoshi Nishioka.
In the fourth inning, the Red Wings were all, whoops! Here we are catching up! The catcher doubled, the designated hitter designated a ball over the fence. 6-4, oh nooo!
Okay, innings, innings, Junichi Tazawa, groundouts, pop-ups,
Caleb
Thielbar... Caleb Thielbar? YEAH, CALEB THIELBAR, DO YOU HAVE A PROBLEM WITH THAT?!?
NINTH INNING, EVERYBODY! Ryan Lavarnway led off with a single. Bobby Lanigan was pitching, if that helps you set the scene. Night. Rochester. 10,410 fans. Toby Basner is the home plate umpire. His butt itches. Suddenly, the maid screamed. Lanigan walks Anderson. Is anybody out? No. No outs. Andy LaRoche quickly remedied that situation and grounded into a double play. Lavarnway to third for a word with Arnie. The left fielder steps in. Alex Hassan. Hassan's stomach grumbles. He singles, scoring Lavarnway.
And that was the final run.
Fortunately for everyone, but most of all for me, I have FIELD REPORTS! I NEED THIS TO HAPPEN MORE FREQUENTLY!
Today's field report excerpts come from SDC, New York Resident!
1. "City of Rochester fireworks began at 10, which meant that for the last few innings all batters faced not only the pitcher but fireworks exploding in the sky behind right field. Degree of difficulty: 9" - Good work, Pawtucket hitters.
2. "Also, kudos to your man Mike Rivera, although the designated Taco k-man, he never struck out--despite going 0 for 5 (or so it seemed). His last at bat the crowded was chanting "Taco" far louder than they later would chant "USA."
3. "Repko, on the other hand, almost had two homers in a row. The second would have been in-the-park, but his coach held him at third." -
World famous third base coaching!
4. "Tazawa looked good in the late innings."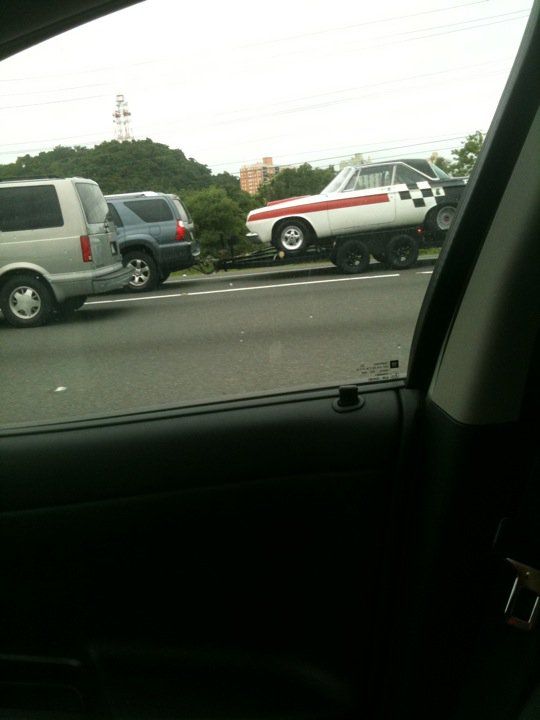 and then darnell mcdonald left us all:
1.
Video!
Plymouth Avenue! I'll bet you can get a come-on from the whores on Plymouth Avenue.
2. "Caleb Thielbar has been electric in the minors so far this year." Yes,
someone used the 'E' word.

3. "In 2011, for some reason I can't seem to find on the almighty internet, he did not play in the Brewer's system, but was signed by the Twins as a minor league free agent on August 18, and was able to appear in 3 games, spanning 7.1 innings at Fort Myers. He began 2012 back in Fort Myers, and in his age 25 season, is showing some signs of returning to his 2009 form." - Comprehensive Caleb Thielbar forum chatter
here
.
4. "On America's birthday, the French did not fare so well. Luke French, that is." - Oh,
Kevin Oklobzija!
5. "Relievers Esmerling Vasquez, Caleb Thielbar and Bobby Lanigan combined on 71/3 scoreless innings before Pawtucket punched one more run across in the ninth.That run ended the bullpen's streak of 19 consecutive scoreless innings, which began with the seventh inning on Saturday against the Empire State Yankees." -
ibid.
6. GTFO: Thielbar has a degree in
Fisheries and Wildlife Management
.
7. Jonathan Hee
has crazy tattoos
and so forth. Please enjoy a 2008 interactive chat with Hee, most of which is local stuff that flies over my head. But if you happen to be Hawaiian, you might love it!
TONIGHT! Hey, Alex Hassan, you will be on television, so maybe try running a comb through your hair. In fifteen minutes, Tony Pena Jr will take on Jeff Manship. Manship is all ass, so you know he uses it to throw hard.
Enjoy!