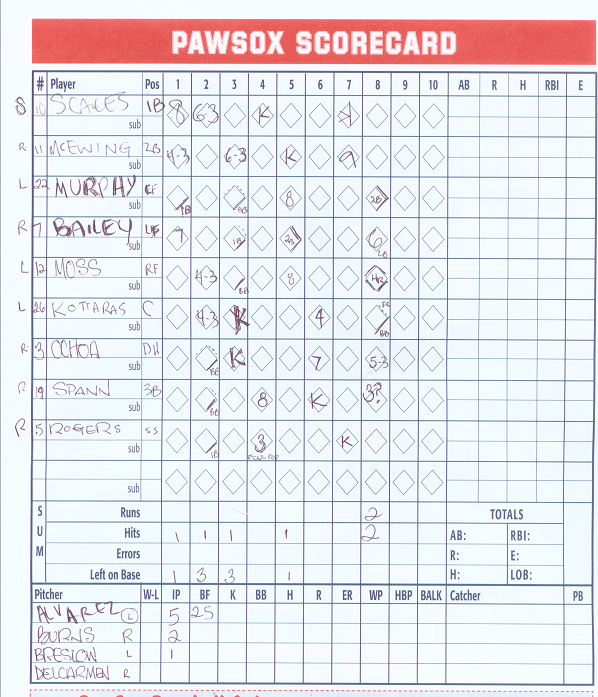 Indianapolis WINS! 5-3
Lefty Abe Alvarez v. Lefty Shane Youman and more exciting bases on balls than a lady can handle! The return of Rajai Davis and Luis Matos! Grey skies are gonna clear up!
Superstar Youman pitched five shutout innings with varying degrees of not letting anyone get on base. His biggest threat was the ever-flailing Jeff Bailey with a double in the fifth. Later that same evening, Brandon Moss hit a home run off Kevin "Officer Mike" Gryboski. I don't know about that kid. His halo is blinding me...
Abe Alvarez was not sharp. He was, however, a vision in high, high stirrups. He is also looking a little thick these days. Eight hits, five runs, three walks, unhappy with his performance.
There are many, many people on the Indians that I have never heard of. The shortstop? Brian Bixler. Some guy Ordaz. This is the Pittsburgh AAA team.
Two things:
1. McCoy has added Smithwick's to their beer lineup.
2. I promise to refrain from being a crabby whinerhead from here on out.
3. Craig Breslow is a nice guy.
4. There was an article in the Pawtucket newspaper where Craig Hansen talked about the hazards of falling alseep at the wheel. There have been many occasions where he has nearly nodded off while driving. Manny Delcarmen also explored this hard-hitting issue. Josh Hancock spent some time in Pawtucket so this is surprisingly relevant.
No more PawSox games for me until May 11th! See y'all.