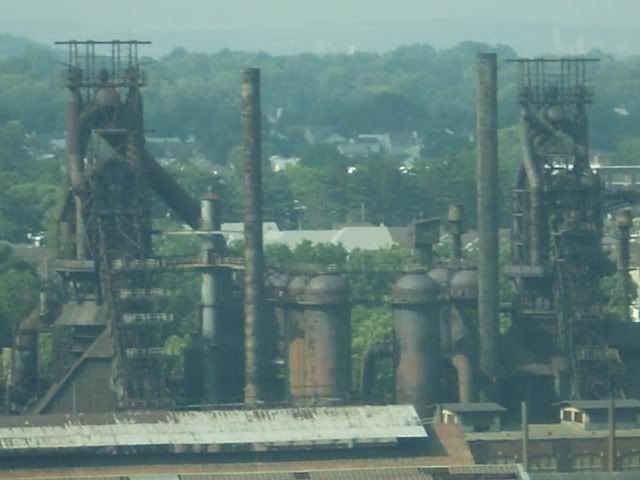 Recently I went to Pennsylvania to see the Pawtucket Red Sox play the Lehigh Valley IronPigs.
Instead of staying in Allentown, I stayed in Bethlehem, which was so very nice that my PawSox trip turned into a few days in Bethlehem where I also attended some baseball games. How come no one told me that this town existed? It's
so
lovely, you should totally go.
You can really see how popular the team is. The place was bumping, even for a game that was eventually rained out. FREE HAT, though.
On Sunday, immediately after the game ended, lightening struck and it began to hail like fury. Little bullets of ice rattled the empty seats in the ballpark. And still they sent the ball boy out to the dugout to pick up their crap.
The ballpark is the same as Syracuse, Norfolk, Buffalo. But I liked it!
By the way, there is absolutely nothing to do in Lehigh Valley on a Sunday night. I wound up at
the hotel bar
...
Sorry, that's all I have. Nothing terribly exciting happened.