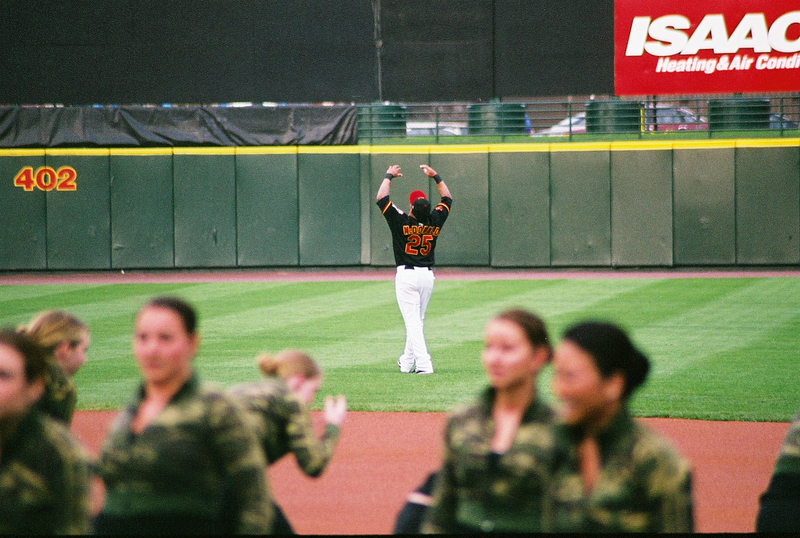 Rochester wins 9-3
. Hey, what happened?
Mike Tejera gave up two runs, Eric Hull gave up three, Hansen gave up three, and Holdzkom gave up one (he only pitched 1/3 of an inning, though). So we can potentially blame the relief corps.
Darnell McDonald hit a triple off Holdkom, who's been terrible. I saw him walk three batters in one inning in Buffalo. He has 13 walks in ten innings, to give you an update.
I'm not feeling very well, so I'm going to leave it at that. Enjoy the photo of McDonald in 5th position.