Pawtucket WINS!4-1
Starting pitcher is non-roster man Chris Smith. Last chance, Chris.
Smith pitched 4 lonely innings, gave up two hits and struck out seven. He also walked TJ Bohn in the second inning. The Iron Pigs ran up the counts on Smith early on, but he chilled out during the third and fourth inning. The Iron Pigs are terrible, anyway. They're 0-6 at this point. So go blame the Phillies.
Edgar Martinez followed with an inning and change. The I-Pigs only run was all his fault. He gave up the long ball to Casey, not Corey, Smith.
Then something interesting happened. Lefty Abe Alvarez pitched 2 1/3, didn't allow any hits, didn't walk anyone. His control/location has to be insane... god knows he wasn't throwing more than 82, tops. Yes, Lehigh Valley is clearly a bad team, but whoa. When you're just sailing it in there and whiffing batters, that is brilliant. Abe Alvarez is not dead yet.
Martalvarez was followed by Dan Kolb (one inning) and Lee Gronkiewicz, who is an out-getting master in AAA. Is he Travis Hughes? Maybe. Maybe.
Lefty JA Happ started for Lehigh Valley. I may hate typing Lehigh Valley almost as much as I hate Scranton/Wilkes-Barre. Maybe not... SWB has crazy punctuation and it's the Yankees' affiliate.
"Happy" pitched 4 2/3, giving up 3 runs on 6 hits. He started off pretty tuff and he looks like one of those lefty beanpoles with rubbery, whip-fast arms but... yeah, he started walking people. And this is not last year's PawSox! Five walks for Happ, one of them bringing a run home.
Happ was succeeded by Joe Bisenius and Matt Childers. Bisenius gave up the fourth run.
Pawtucket offense: Yesterday's DH Chris
Carter
is offensive. Carter walked a couple of times, doubled in a run, had another hit in the third... I heard him on the radio the night prior and he was like, "FUCK YEAH! I LOVE THIS TEAM! YEAH BASEBALL!" and so I love him in Pawtucket. He is probably eliminating Jeff Bailey's job and ending the poor guy's career but that's the way love goes.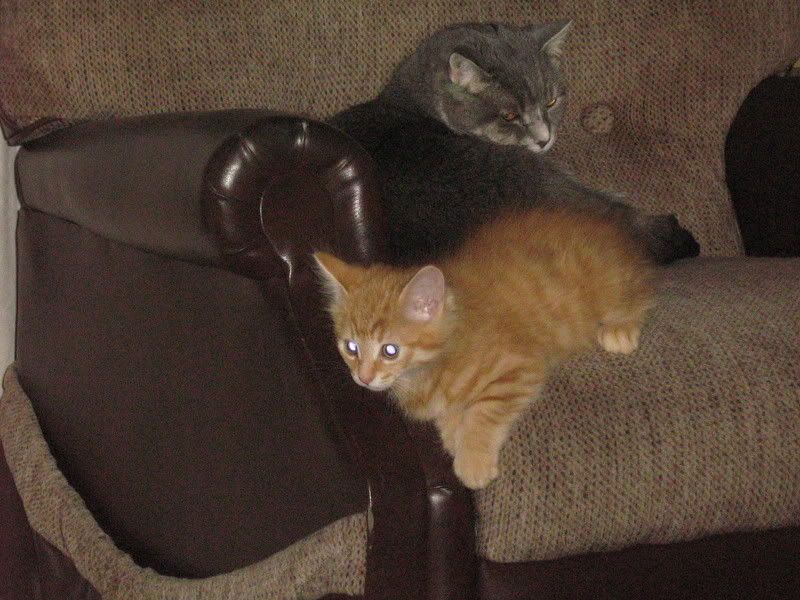 Jed Lowrie tripled. Triples are the best. When a runner starts rounding second and he's going balls out to beat the throw, everyone sits up and takes notice. It's exciting.
Brandon Moss has been struggling. He struck out three times. Jeff Bailey was also flailing with runners on base.
Van Every and D. Brown each doubled, Brown doing it RBI style.
The Iron Pigs scattered a few singles, but the only hit of consequence belonged to second baseman Casey Smith (home run, 6th inning.)
jump up and put it in the basket, chief:
1. You really should see this guy on the Iron Pigs, Valentino Pascucci. He is a freaking MOUNTAIN. He looks like that guy from 'Porky's'. Real big and dumb looking. I almost wanted him to mash one, just for entertainment's sake...he hit 34 home runs for the Albuquerque Isotopes last year. SCOOOOOOOCH!!
2. Thin crowd at the park. I could hear the velcro scratch of players removing their batting gloves. I also heard the frustrated curses of the visiting team's players.
3. Brandon Moss at first... oh, dear. He's skittish with the ball when there're runners on base. The ball gets hit to him and the runner on first really throws him off, you can see it. This happened twice during the game and he didn't throw to second, just got the batter out at first. Which is fine. I hope I am explaining this clearly.
4. Joe Thurston has defensive flash, but he is not 5'11". I stood next to him at the luncheon. I'll say 5'7", maybe 5'8".
5. I don't understand why they brought Chris Smith up from Portland. I think it's a secret.
Was that good enough? I think so.