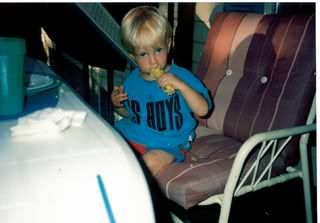 Buffalo WINS! 4-2 in a four hour, fifteen inning game that was played in 38 degree weather. In Buffalo.
Buchholz started and got up to 80-ish pitches in the fourth inning, so that was his day. Three hits, two runs, four walks and a balk.
Then came: Vaquedano the heroic, Billy Traber (who looks kind of like Flat Head or Flat Top or whatever from Dick Tracy), Dan Bard, HUNTER JONES!, McBeth, Mr. Fernando, and finally, in an astounding finish, total non-pitcher Carlos Maldonado, who gave up the ghost in the fifteenth when Nick Evans hit a two-run double. Maldonado is eighteen and leads a crazy life.
Chip Ambres hit a solo home run in the seventh and McAnulty batted in Jeff Bailey in the sixth and those were Pawtucket's only runs.
Casey Fossum kept the Red Sox down through five innings. Kyle Snyder was responsible for the two Pawtucket runs during his three innings. Buffalo used five pitchers up against the Pawtucket eight, I guess mostly because Snyder and Takahashi wrangled three apiece.
But seriously, a
fifteen inning
game in Buffalo in early April. I cannot imagine the agony.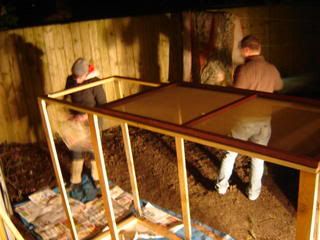 Two things?
1. Hope
this article
elucidates the defensive hotcorn at the park today.
On to Rochester! I can't wait. Get some hot blankets on Daeges and everyone else. Here's hoping it warms up.