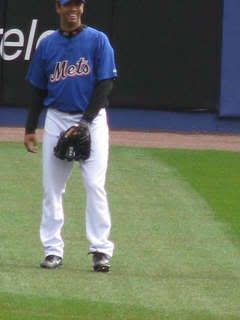 Nelson F... you all know the name. But what do you
REALLY know about Figueroa
?
Well, he's stashed in Buffalo just in case the Mets need him in an emergency. Or
perhaps
as a fifth starter? Figueroa also pitched for Puerto Rico in the WBC, even though he is South African.
Figueroa
might be cool
. He's got a
fan blog
... you can see him dressed as Winnie the Pooh. People seem to like him, even though he went to Brandeis.
A normal person would have posted his
numbers
and such, but GO TO HELL.
Figueroa will try and prevent Bisons sweepage today at 1 pm.