Braves win 5-1
. Starter
Mike
Minor
was terrific,
pitching
seven one-run innings and racking up eight strikeouts. Yeah.
Minor's
only major boo-boo was Tony Thomas's solo home run in the first inning. I was present at the park and got to see
him
pitch. It was neat.
Red Sox starter Matt Fox pitched 4 2/3 innings and he, too, only gave up one run. He wasn't bad. Things started fraying a little when Tony Pena took over.In the top of the seventh, right fielder Wilkin Ramirez tripled to center with two outs. Him and his pants, which are bad pants. Third baseman Shawn Bowman followed the triple up with a single, scoring Ramirez. 2-1 Gwinnett.
In the eighth inning, lefty Kris Johnson took over. Please note that I am gunning for an even, measured tone when I talk about his relief outing. Johnson got Constanza out, which was good. Then center fielder Jordan Schafer hit a line drive single to center. Okay, so far no cause for real alarm. Little first baseman Matt Young followed that with a single of his own. The rather dangerous
Mauro
Gomez flied to center and it fell in for a double. Both base runners scored and Gomez scooted over to third on an error by Exposito.
Designated Lothario Stefan
Gartrell
, who bats .353 against lefties to begin with, hit a very sexy and masculine line drive to left, scoring Gomez and getting his fine self to second base. HE CAN GET TO SECOND BASE WITH ME ANY TIME.
And that was it for Johnson. Michael Bowden took over and I would imagine was very nice about it. He could have said Hey, move over and let the big dogs eat, but they are teammates and you're not supposed to do that. Bowden cleaned things up and got the last couple of outs. I am still mystified by this new man who is a wicked decent reliever and not an asparagus-limp starter. Michael Bowden: Yay and such.
Pawtucket never got more than that one run in the first. Braves reliever Juan Abreu pitched the 8th and 9th and got three K's. Minor wound up chucking 114 pitches, which is insane! I'm sure it's all part of the plan.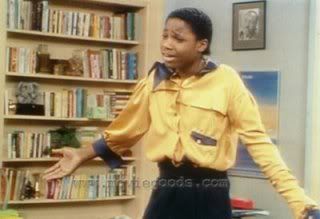 it's tucked into my socks:
1. Nate Spears - three strikeouts.
2. Mike Minor was the
IL pitcher of the week
on or about 4/25 this season.
3. According to
high school student Kevin Pereira
, JC Linares is done for the season. WTF.
4. Mike Minor is man enough to admit
he gets scared
, nervous. Don Sutton approves.
5. "And something must be in the first baseman's water bottle at Gwinnett: After Freeman tore up the International League, current G-Braves 1B Mauro Gomez has a Pujols-esque line: .393/.435/.673 with an OPS of 1.108, 6 HR and 23 RBI in 27 games." posted by 'Boatdoc' on the
'Capitol Avenue Club'
blog.
Tonight! AW, it's Rodrigo Lopez and I have to miss it! Kyle Weiland opposes. Whatever, it's probably going to rain.