Pawtucket WINS! Miraculously!
8-6
! Rejoice, rejoice! We have no choice!
Michael Bowden and his allegedly ripped physique got the start for Pawtucket. MB kicked off his start with a walk, a single, a walk, and a Justin Ruggiano grand slam. Oh. At least the bases were empty for the next guy, Jon Weber, who hit a double.
Bowden gave up a single, a double, and another walk before the inning was over. I'm sure he handled it well. It's okay if he smashes stuff because he's 'intense', which can be code for 'uptight asshole'. See also: Type-A.
At this point, I would have said "Game Over" and possibly headed home and eaten bon-bons. That is why I'm a crappy sports fan. It seems that Pawtucket came back and won this game.
It all started in the second inning with Paul McAnulty's solo homer. Score becomes 6-1. Inning three, nothing happens. Inning four: AHA! Paul McAnulty comes up strong again. With Crater Chris on second after reaching on an error and advancing on an Aaron Bates walk, McAnulty hits an RBI double. And later in the inning, with Bates on third, Travis Denker grounds over to the right, scoring Bates. Two more runs!
Durham starter Wade Davis hangs tough through the remainder of his start, keeping the PawSox scoreless for the next three innings. Righty reliever and noted hippie
Joe Bateman
stepped on the mound with no idea what mad, schmacking action he was going to face.
With two outs in the eighth and Joe Bateman breathing freely, Aaron Bates hit a single. Left fielder and Beastmaster Paul McAnulty followed with another single, and Bateman started to sweat a little. It may have been nerves which led to the walk to Dusty Brown. Bases loaded!
Bateman then issued a walk to Travis Denker, bringing Aaron Bates home. 6-4 Durham. Bateman gets a coaching visit, which does not seem to help, since Gil Velazquez steps up and hits a two-run double to tie the game!
Bateman finally gets to depart and Jorge Julio replaces him. He faces the light-hitting Angel Chavez, who singles to left to score Denker and Velazquez! 8-6 Pawtucket!
So that was it. Slammin' closer Fernando Cabrera had the giant task of saving the game for Pawtucket in the bottom of the ninth. Two singles and a walk loaded the bases for the Bulls with one out. Uh-oh, Nandy. But don't worry, Cabrera's a veteran and he got Rashad Eldridge to fly out and Rhyne Hughes to ground out. HOTTT.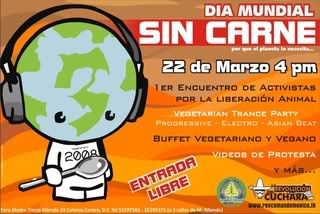 TWO. THINGS.
1. Bowden did not return to the game after the nasty first inning. Marcus McBeth pitched three innings (and I love him), Rocky Cherry pitched two (sustained excellence), Randor Bierd another two (not bad), and Cabrera closed (Arroz! Que carne 'ay!). HOT SCORELESS GOODNESS!! The bullpen might be the only reason the PawSox are hovering around .500.
2. Jeff Bailey continues to slump, going 0-4 with three strikeouts. Looks like IL pitchers have stopped getting cute with him, since he's so patient and selective. He did steal a base, though.
3. It is apparently balls-hot in
North Carolina
.
4. Hot piece of Tampa property
Wade Davis
threw 110 pitches. I'll bet that guy gets mad ladies.
5. Joe Bateman is from Pittsfield, MA and he went to the Mass College of Liberal Arts. I have never heard of that school so I think it's made up. Joe is from a valley full of pioneers. You should see his roster photo. He looks really gentle and sensitive.
Tomorrow @5! The Durham folks are in for a treat, as Scott Kazmir will be rehabbing. Forever mackin' Kris Johnson will be the much less interesting half of the game.