7-3 Pawtucket! Winning is everything!
Clay Buchholz continues to pitch well and be a good guy to have around. I never realized that Buchholz was nice! If he was just some Pawtucket kid from like the Astros organization, I would love him. I need some serious 'AA' - A-ttitude A-djustment!
Buchholz pitched seven innings and gave up the three Louisville runs, one of them being Big Boy Bankston's two-run homer in the fifth. No walks and five strikeouts for Buchholz.
Jose Vaquedano hopped into the game in the eighth and immediately pegged third baseman Mike Griffin, then walked catcher Eric Peterson. I was like, Oh crap. But nothing really happened! Plus Chip Ambres, who subbed in for McAnulty in left field at the top of the inning, made a pretty sweet catch to get Stubbs out. HE PUT HIS HANDS IN THE LION'S DEN AND DREW STUBBS!!! (Awesome, right?)
Vaquedano pitched the ninth, gave up a walk but nothing else, and Pawtucket drove home happy in their big, dumb cars with tinted windows.
Righty Sam LeCure got the start for the Bats, pitched five innings, and got seven strikeouts. He also gave up five runs, including Chris Carter's solo home run. Pawtucket came alive like Frampton in the fifth, when third baseman Angel Chavez led things off with a line-drive single to center. Freddie Guzman was next and kinda-sorta bunted... it was adorable.. anyway, he probably would have been out but LeCure botched the toss. And then Bailey came up and Chavez and Guzman tried to do a double steal. I think. It almost looked like Guzman saw Chavez stealing third and thought it was such a great idea he'd try it himself. It was not exactly co-ordinated.
Then! Guzman got himself in a rundown and it looked like curtains... but he wiggled past one of the Bats infielder (Richar, I think) and landed safely at second.
OR DID HE? Louisville manager Rick Sweet politely disagreed with the safe call and was ejected.
Well, now both runners are in scoring position with no outs and on some days, you might as well pencil in your zero in the Pawtucket runs box. Not tonight! Travis Denker heroically doubled and drove both dudes in.
And then Dusty Brown walked after Carter struck out and McAnulty doubled him in. It was glorious. Unless you were Sam LeCure.
The Red Sox scored a pair of runs in the seventh, thanks to RBI singles from McAnulty and Velazquez! Yay and such.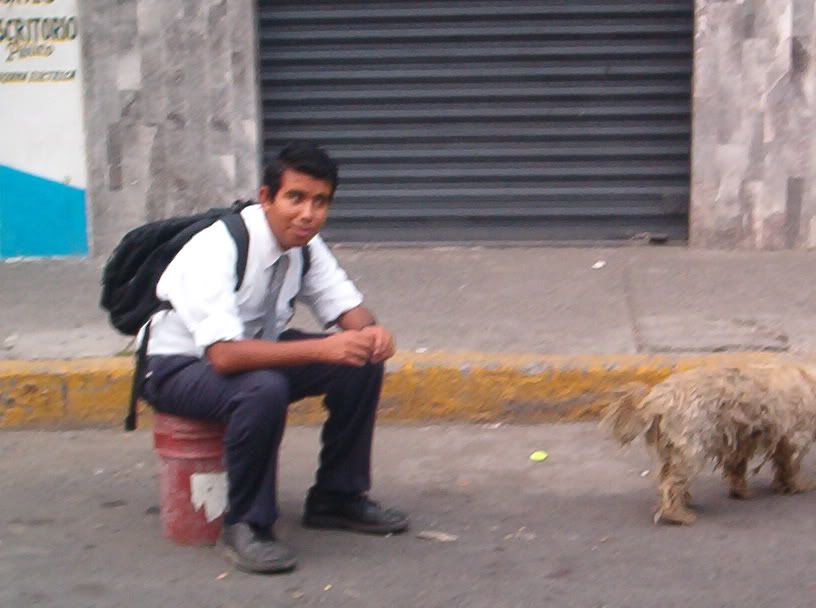 Drew Stubbs! Get it??
1. Carter lost his mind when he hit his home run. I swear, right after he crossed home plate he ripped his jersey off and screamed!
2. But not really. What happened was his teammates in the dugout acted disinterested and ignored him for a second, then all the high-fiving began, Carter chest-bumped Maldonado, who is a fairly large fellow. And Angel Chavez. It was pretty macho. Carter acted like he was tweaking the rest of the game. I don't get that guy.
3. Dusty Brown walked three times. Patience like that usually only comes with Quaalude use.
4. Gil Velazquez went 2-4 with a double. He is so great.
5. Sean Danielson Arm Story: In the top of the fifth, with Richar on second, Michael Griffin hit a pretty deep single to right, which should have scored Richar. But because of Danielson's Max Power Arm, he didn't dare move past third. It was very exciting.
Tomorrow! More baseball. Smoltz is pitching and I'm gonna skip it. But Saturday... yup.
VELAZQUEZ!!!!