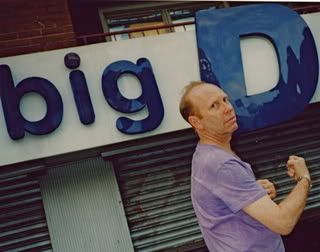 Pawtucket WINS!
6-5 in 14 innings
. Bubba Bell was a freaking disaster, going 0-6 with 4 K's. I mean that in a supportive, motherly way.
Michael Bowden was as sharp as a pound of wet leather for Pawtucket. Bowden couldn't quite get out of the fourth inning... Jose Vaquedano had to finish the job. YEAH! Like a REAL man!
Bowden threw 87 pitches through 4 2/3 innings, 57 for strikes. He gave up four runs on eight hits, including back-to-back homers in the first. And oh my god... you should have seen the bullpen. Okay, so Vaquedano gave up one run... it wasn't even earned! Lopez, McBeth (Bad. Ass.), Cabrera, Jones and Traber. Hunter Jones and Billy Traber tackled two innings apiece.
But on the flip side, hey... Syracuse's bullpen hung tight as well! Wil Ledezma, Preston Larrison, Cory Doyne, and Saul Rivera provided seven scoreless innings of relief.
JD Martin started for Syracuse and was responsible, somewhat, for the first five Pawtucket runs. Only one of those was earned. The Syracuse fielders made four errors during Martin's pitching tenure! WHAT. Must have been a tense bus ride back to the hotel.
And so, from innings seven to 14, it was a battle of the bullpens (sorry, bad cliche, I wonder which media outlet will use this first?). Bottom of the 14th: Chiefs righty Jason Bergmann comes out to pitch. He strikes out Bubba Bell (not an exclusive club). He walks new kid Mark Wagner. It's all too beautiful!
With Wagner on first, Travis Denker steps in and doubles like a mofo. I mean, this ball was back at the wall... under different circumstances, it could have been a triple. It was almost exactly midnight. And they were so happy!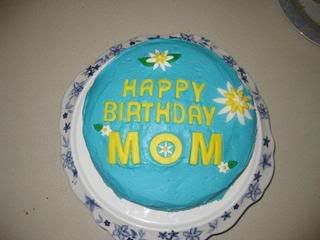 put it in me, Travis:
1. Javier Lopez is looking much better lately. I am coming back around.
2. Freddie Guzman... unstoppable. In the first inning, Chiefs starter JD Martin threw over to first to try and pick off Guzman, who'd singled. It didn't work out, and Guzman advanced... to third! He freaking tore around second base and grabbed third! BALLSY.
3. Lineup change! Jeff Bailey FINALLY dropped in the batting order. He hit second. And check this out: Bailey's slugging last year was .562. So far this year it's .433.
4. Gil Velazquez made his team-leading 11th error.
5. Chiefs outfielder Justin Maxwell was a double shy of the cycle. This kid is insane. The Nationals have a for real champ in triple-A.
6. Bowden is not getting deep into games: Enrique Gonzalez, Buchholz, and Zink have all pitched more innings.
7. Which got me to thinking: This PawSox rotation is weakish. Aside from Buchholz, that is. And so... maybe Rocky Cherry could start? Don't answer that.
8. Mark Wagner got his first triple-A start! He was visibly nervous and allowed five stolen bases, but other than that...
9. Chris Carter hit a home run in the sixth to tie the game. Good job, Chris Carter.
10. Five hours ballgame and I stayed for the whole thing. Do you see how I bleed for you? THERE IS NO ONE DOING WHAT I DO!!!!
Tomorrow! Please enjoy Enrique Gonzalez v Marco Estrada. Then the Yankees come and we have to land helicopters on the field and let the whirling blades decapitate them.
THREE GAMES BACK!