Pawtucket WINS! 3-2 thanks to the Amazing Freddy G!
You love Clay Buchholz. You can't stop talking about Buchholz. He might be the only player you can name on the Pawtucket Sox. And he's doing everything right, from game prep to making nice with the fans.
But I'm going to skip right over CB and get to the rest of it, because the Pawtucket B-list is what's in my wheelhouse.
It's the seventh inning and the game's tied at two. Marcus McBeth is pitching in relief. McBeth is a star, really. McBeth pitches two perfect innings with two strikeouts. Unfortunately, Pawtucket is also scoreless. Don't you think the bullpen deserves better? Are you angry on their behalf?
Onto the bottom of the ninth. The game is still tied. Logan Kensing pitching for the Chiefs. Paul McAnulty leads off... and hits one hard to right! Way back! Se va, se va, se va... no se fue! Coño! Instead, a ground rule double for Pauly Mac.
Gil Velazquez is the next Pawtucket batter and he very sweetly walks. And then Angel Chavez lays down a perfect bunt. And it's not even a sacrifice! A bunt single for Chavez!
Bases loaded for Guzman, who singles in the winning run. Yay and such. Hunter Jones gets the win for the Red Sox.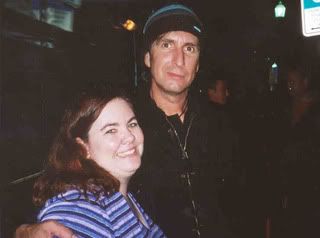 red skies at night/red beans and rice (whoa-oh)
1. Jeff Bailey hit a two-run homer and did not strike out.
That's it?
Yes, that's all there is.