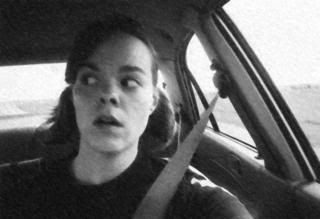 3-2 Durham. Three runs is an insurmountable mountain for Pawtucket, mostly. But, hey, it was Legends Night with Brian Rose and Bill Monboquette! Brian rose? Hello, nurse!
Enrique Gonzalez CAN cut the mustard! Gonzalez pitched pretty well, only giving up three runs in five innings. He also had three strikeouts.
And even though Billy Traber is not cool at all, he really did a great job tonight. Traber pitched 3 1/3 scoreless innings! Very impressive, if futile.
On the other side of the park, Wade Davis got the start for the Bulls. He's exciting, right? Jeff Bailey could not handle that jelly and had some of the worst at-bats I've ever seem him have. And I have seen more Jeff Bailey at-bats than probably his mom. So Bailey struck out three times and had to play right field because Aaron Bates has come to town and rendered him superfluous. Plus he was visibly upset with the home plate umpiring.
Wade Davis! Davis pitched six shutout innings and got seven strikeouts. Julio Depaula and Dale Thayer gave up one run apiece. Pawtucket's runs were among the most cheap-ass I've ever seen at McCoy.
Still, I had a pretty good time.
you think i'm fruity?
1. I heard a bunch of the PawSox kidz (including Name Player C. Buchholz) had a "private party" last night in downtown Providence. And where did these wildmen throw it down? That would be the cheesy and super lame Dave and Buster's. Wow, guys. Wow.
2. Newish kid Henry Mateo hit a home run.
3. Freddy Guzman is certainly energetic.
4. Enrique Gonzalez walked shortstop Brandon Chaves in the second inning. Chaves was batting ninth. It drives me crazy when you walk the number nine guy!! I'm talking about you, specifically, Hunter Jones.
5. Center fielder Justin Ruggiano was ejected for strike zone bitching.
6. Pawtucket had seven hits... two runs. They left nine guys on base. Jeff Natale left guys on base twice. Isn't he supposed to be leaning into pitches? He's Piñata Boy!
7. At long last, Aaron Bates comes to Pawtucket. Sean Danielson's on the DL. Gil Velazquez had the night off.
8. Angel Chavez played a mean shortstop tonight. So, so good. PANAMA!
Tomorrow: Last game of the homestand! Buchholz v Carlos Hernandez. Wait... THE Carlos Hernandez?
Yes. See you there.