Pawtucket WINS! 8-3. Thanks to Varny! I realize I said some not nice things about
Varny
a couple of months ago, but now I don't care if he eats fast food and throws the trash out his car window, or puts his groceries in the car and then doesn't return his carriage to the corral, or doesn't tip the pizza delivery guy, or wears cowboy boots made out of ostriches. I am even going to break form and call him 'Varny'.
VARNY!!!!
Red Sox starting pitcher Brandon Duckworth put up seven strikeouts in less than four innings, so that was good. At times he looked pretty good, professional, etc. And then at times he did stuff like hit third baseman Tagg Bozied in the helmet with a pitch. That's gotta be embarrassing, even for an old pro like Duckworth. Everyone took it in stride, and again, this is one of those baseball things that would freak me out. I suppose if you've been playing since T-Ball, you've seen it all. During Duckworth's more trying times,
Varny
came out and patted him on the back and whatnot. Betcha Exposito is shittin' himself.
Lehigh Valley threw some anon. lefty on the mound.
This
guy was not on the roster, so I hadn't a notion who he was. Dirty. Unkempt. Hot. Erect. Not really. I can look him up now, and
he
is Ryan Edell. Would you say that 'Ryan' is the most common name among professional baseball players? I can probably name 20 Ryans.
Ryan 2000 pitched five innings, got a couple of outs in the sixth, but then he walked Hector Luna and gave up a single to Nava. Then
good
old Varny hit his second home run of the night, which finally put the Red Sox in the lead. 4-2! And then Josh Reddick hit his first home run of the night. 5-2. Edell was removed from the hill and Drew Carpenter... Wait, wasn't Carpenter a starter? I'm telling you! Anyway, Carpenter came in and got the last out.
Reliever Tony Pena, who wound up getting the win, horked up a single in the seventh inning when shortstop Brian Bocock hit an RBI double. Let me tell you, the horrible 14-year-olds behind me seemed to be great fans of Bocock! They kept chanting his name!
Things got really exciting in the eighth, when Nava doubled with one out and Varny walked. That's so Varny! With two guys on base, Reddick did the right thing and hit a monster home run to right. it looked foul, a little, but no it was not. No. It. Was. Not.
Scott Atchison came in and finished off the game. The best thing about Atchison is that he works fast. I love that about him. Two scoreless innings.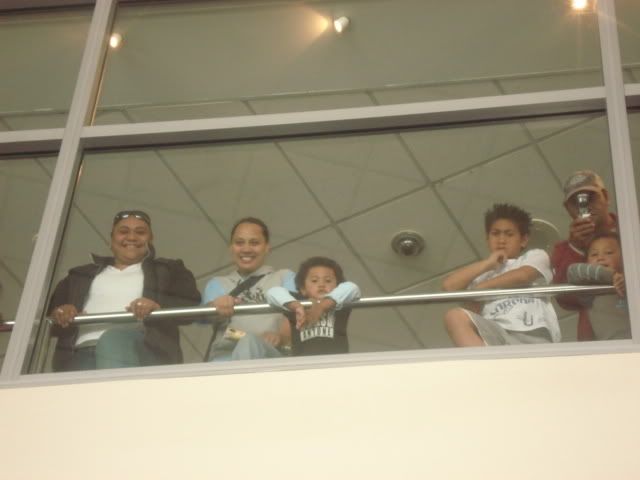 she treats you like glass:
1. It has been really something else to see
Lavarnway's success at triple-A
, all kidding aside. I cannot remember another call-up being quite this exciting. I do realize that everything is going to flatten out at some point, but right now FUCK YEAH! Got a message during the game asking if he was hot, which I am not sure about. But probably yes.
2. Dlugach and Anderson both went 0-4. Anderson appeared stressed out at the plate, unhappy with strike calls, and just generally kind of sloppy. Dlugach... have you ever really looked at Dlugach? I hadn't until last night. He looks like if Damien Jackson was cross-bred with
one of those CE3K aliens
. Big saucer eyes, smooth skin, small mouth, flipper-like appendages.
3. What do Dlugach and Ronald Bermudez have in common?
Smoking weed every day.
4. It was Ryan Edell's first AAA start after being promoted from double-A Reading.
Phil Lee!
5. So
here's Brendan McGair's article
. I am wondering if he just pounds it out and puts it up, because it doesn't look like it's been checked or proof-read or anything. 'Larvanway', if you will. Is he like the final hands on the story? I'm not trying to be a jerk, I am genuinely curious. I do all my own editing at home. And it shows.
6. Not sure who
Cody
'Lyle' O
verbeck
is? Don't feel bad, I'm here to get you hip. Overbeck was the Eastern League's home run and RBI leader before being called up. So says
Jeff Schuler
.
7. Hey, it's Josh Barfield! I love that guy! Barfield hit a home run.
8. Yale coach John Stuper, who appeared in that book by that pitcher who said a lot of bad things about Dominicans,
has kind words about R.L
.
One last thing: Between innings last night, some people sang songs, as they were auditioning for the opportunity to sing the NA at McCoy. And the fans could vote on the one they liked best. It seemed to me that the IronPigs relievers intentionally walked past them at a too-close proximity and stared at them, perhaps trying to distract them. Like trying to be dicks. Could have been my imagination, but I don't think so. You really have to find creative ways to entertain yourself when you're stuck in the bullpen all night. And you can't even play Flonkerton!
Tonight! Millwood, I think. More Lehigh Valley. I don't know, go look it up. I'm very busy here at my desk, signing some forms. I have many laminated performance awards to re-align.
VARNEY!!!!