How's that for a boring title? This could be the best game they play all season. 1-0 Red Sox in an eleven inning game.
Randor Bierd rose out of the ocean like a Kraken and pitched five shutout innings. Everyone was glad to see that kind of performance from the freshly-healed Bierd.
TJ Large, Fernando Cabrera, and Robert Manuel each pitched a pair of innings. In that order. The Law Offices of Large and Cabrera allowed one hit and two walks apiece. Large struck out three, Cabrera four.
Robert Manuel's ERA is down to .98. Superstar. At some point he is going to get a cup of coffee with the big team and everyone will talk about how he came from out of nowhere and no one's heard of him and all of that. HOW HAVE YOU NOT NOTICED MANUEL'S REMARKABLE PAWTUCKET PERFORMANCE?! I mean, seriously. Read a book, you illiterate son of a bitch.
Anyway, Manuel got the win. Dusty Brown hit a walk-off RBI single in the eleventh. Manuel went ahead and pitched a twelfth inning just because he could. He struck out Reddick, Anderson, and Bell.
Columbus reliever Justin Germano took the loss. Cried like a baby, he did. Starter Yohan Pino gave up six hits in his six innings. Pino also had six strikeouts because he's Beelzebub.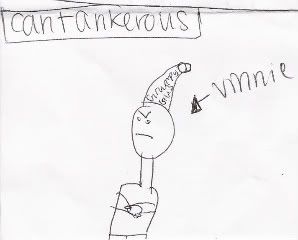 patizambo:
1. Jordan Brown and Dusty Brown are two-thirds of a set of triplets. Fun fact: While Jordan's the one with all the freckles, Dusty has more chicken pox scars!
2. The Browns grew up in a musical household: "He's the DJ, I'm the rapper!", Jordan said with a laugh during a recent interview.
3. In a wacky coincidence, the third Brown triplet, Adrian, played for the PawSox back in 2003!
4. Tug Hulett is not exactly the pinch running type. And yet Hulett ran for new kid Ryan Shealy in the crucial eleventh inning. Shealy must be a real lard ass.
5. The Clippers did not allow a walk until the tenth inning. Vinnie Pestano broke the streak for Columbus. When the ump called ball four, Pestano shouted, "OHHH!"
6. Ryan Shealy comes from the unstoppable Durham Bulls. Dude, the Devil Rays are STACKED. Shealy is not at all fat, despite being referred to as a "lard ass" by certain media outlets.
7. Fernando Cabrera is an interesting pitcher. He's more effective v lefties. Last year, Cabrera was a slim killer. This year, he's a top-stepper. And yet, he seems more relaxed overall. He's more of a team player this year, wouldn't you say? What do you think he's doing right now? Is he Catholic? I wonder if he ever wears rosary beads. That would be so hot.
8. Dusty Brown struck out four times, but he got the game winning hit so that cancels everything out. Josh Reddick went 3-4 (!?!).
9. Looks like our old pal Jorge Jimenez has moved up in the batting order! What a great idea, Torey Lovullo!
10. TJ Large exists.
Tonight! Ramon Ramirez v Josh Tomlin. I might go. I'm kind of on the run from the law, so we'll see what happens.
ROBERT MANUEL!!!!!!