Indianapolis WINS! 5-3. Lefty gangsta Kris Johnson takes the loss and eats it with pancakes.
Johnson got five innings of work in and was responsible for all five runs. Come on, Johnson! Boston needs improvement
so
they can trade you!
The Indians were first to score
a
run last night, even though the Red Sox loaded the bases in the top of the second (Tug Hulett was not clutch in this situation). Third baseman Pedro Alvarez tripled and Brandon Moss' subsequent ground ball brought him home in the second inning.
Pawtucket managed to tie the game in the third inning. With one out, Angel Sanchez hit a line drive single to right. Nava followed that with a liner of his own to center, advancing Sanchez to third. 'Advancing Sanchez'... movie title? Band name? Album title! 'Advancing Sanchez' sounds like a great title for like a Radiohead album.
So Lars Anderson was cool... he doubled off
Michael
Crotta
and Sanchez ran home. Nava went for it... but OUT! at home. Which may have been
a
controversial call, because it looks to me like pitching coach Rich Sauveur got ejected.
Aaron Bates flied out to end the inning.
I
would have loved to have seen that at-bat. EXCEPT I TOTALLY DID BECAUSE I AM IN INDIANAPOLIS.
Okay, I'm not. Pedro Alvarez hit
a
two-run homer in the bottom of the fourth to pull the Indians ahead 3-1. But Pawtucket came back to tie the game in the top of the fifth when Aaron Bates hit a two-run single to center. Which was great, but Kris Johnson ruined Christmas with a couple of doubles and a walk and
a
couple of sacrifice things that led to two runs. 5-3 Indianapolis and that was the final score.
"You mean neither team scored after the fifth inning?" - Yes, that
is
what
I
mean. Between the two teams, there were two singles and three walks. Red Sox relievers TJ Large and Chad Paronto kept Indianapolis scoreless on their end, while Wil Ledezma, Anthony Claggett, and Jean
Machi
beat down Pawtucket. Oh, well.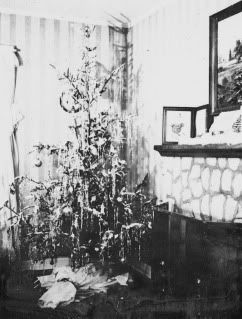 without
you
i'd die,
dear
:
1.
Pedro Alvarez
needed only a single to hit for the cycle, but he struck out in his last at-bat. Boo.
2. Bubba Bell came in to pinch run for Bates in the eighth, but was caught stealing. Jesus, Bell.
3. In my limited observations, I feel as though Lovullo is not as good at third base coaching as RJ was. I don't remember seeing this many guys thrown out at home! And I remember everything!
4. Kevin Melillo, who the hell are you? Another RBI for this guy.
5. Kris Johnson threw 95 pitches in five innings. That's total hangover pitching. I mean that figuratively, before you think I am being a jerk. I just mean it's like trying to do stuff when you have a hangover... it's a little more difficult and you can't get it quite right.
6. I've said this before, but it bears repeating: Pirates fans are some blogging motherfuckers. I guess pain and suffering evoke eloquence and volubility. Who says Boston has the best fans in the world? Pirates fans are hard. Core. Like Mets fans!
7. Pawtucket is now
27-33
.
8. Michael Crotta is a recent AAA call-up. Please enjoy
some video
of his work.
9. Read
this Anup Sinha article
on Pedro Alvarez and his physical condition. It is superlative.
10. Lars Anderson. I'm beginning to like the sound of that. Anderson is widely reported to be a jerk, but I kind of like him.
Oh my god, I love doing this.
TONIGHT
! Bowden v Daniel McCutcheon. I love you guys so much... see you soon!