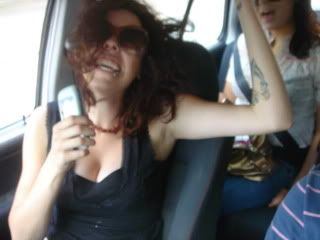 5-1 Scranton Wilkes-Barre.
Adam Mills started and gave up five runs on nine hits in 6 1/3 innings. Mills' record falls to 1-6.
The Yankees countered with Rochester native Tim Redding. Redding pitched 6 2/3 innings, allowed seven hits but only one Pawtucket run. Reliever Zack Segovia finished the game off and kept the
PawSox
bats hitless.
Pawtuckets sole run came in the third inning, when newcomer Alex Hassan hit a deep fly to center, allowing Velazquez to score from third.
Gil Velazquez went 3-3 last night, hitting singles in the third, fourth, and seventh inning. No one on the team could muster an extra base hit.
Last night's Red sox relief corps consisted of Chad Paronto and Kason Gabbard. Neither pitcher allowed a run during their combined 1 2/3 innings of work.
Pawtucket's record falls to 33-40.
we had
too much time
to find for ourselves:
1. Imagine if I wrote like that all the time? I might as well be dead.
2. Niuman Romero was removed from the leadoff spot. Alex Hassan stepped in and played right field. Romero batted third and returned to his comfy old spot at second base.
3. Lars Anderson got a couple of hits. Bubba Bell also had a pair of singles. Aside from those guys and Gil Velazquez, everyone else was hitless.
4. SWB starter Tim Redding thought the baseballs
were too slick
in the third inning. I wish I could find a way to blame David Uyl for this, but the home plate umpire was Stephan Barga.
5. SWB infielder
Reegie
Corona hit a two-run double. You don't run into too many 'Reegie's.
6. You know what's awesome, though? Juan Miranda
on the DL
. Miranda always destroys Pawtucket pitching.
7. Everything's coming up Millhouse! "Bubba Bell, who is having a heck of a series at the plate, just made one of the best plays I've seen an outfielder make all season." -
Donnie Collins
, of course. I want video proof of this.
8. Could Bubba Bell
get called up
?
9. I had a religious experience last night. Jesus Christ came to me in a dream. He was wearing catching gear. Except it was Dusty Brown. He was right when he said you can't always get what you want.
10. I think I am kind of starting to like this team.
Tonight
! Syracuse! Felix Doubront (Brothers). Don't you feel it coming day by day?
DONNIE COLLINS!!!!!