Yeah, baby! Game suspended due to t-storms, but 4-3 Clippers for now.
Do you really need to hear about Kris Johnson? I don't feel like Kris Johnson. Let's focus on young Carlos Carrasco. Carlos pitched five innings and gave up three runs, two of them solo HR's by Bell and Shealy.
Carrasco walked two and struck out two. He threw 73 pitches, 41 for strikes. Carlos is an Aries who loves food... and he likes dreams... and whispers... And I want to cut his skin off and wear it to my birthday.
TJ Large was working when the rains came. He should feel lucky, because he was stinking up the joint. Large walked four people in 2/3 of an inning! 31 pitches, 13 for strikes. Why is TJ Large still hanging around? Where do they find these people? Let's get some kids up!
You know who's NOT boring? Ryan Shealy!
Brian MacPherson
agrees with me!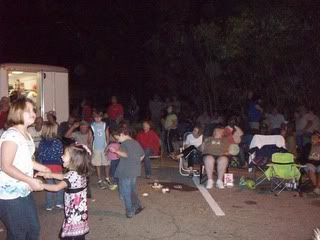 hit pay dirt with goedert:
1. This game will be resumed July 23rd in Columbus at Huntington Park. Huntington Park is reportedly terrific. Maybe in 2011 that will be my super secret IL park destination. Even though I have already been to Columbus, it could bear repeating.
2. Jordan Brown was batting when the game got called. Jordan Brown was having a good day, too, going 2-3 with a double. I'M JORDAN BROWN!!!
3. Jordan Brown has been in the Cleveland org since 2005 and he has never played a major league game.
4. Kason Gabbard is back and I mean, thank god for that. Gabbard's gonna turn this mess around. Now we have the Unstoppable Dual Lefty Attack Force of Kris Johnson and... Kason Gabbard.
5. Columbus shortstop Josh Rodriguez hit a two-run homer off Johnson.
6. I should have just posted
this Saturday game summary
: "The PawSox had only 2 for a score by the eighth inning and the Clippers had 6; but all of a sudden the Pawsox caught up and passed them by one run." What more do you need to know?
7. Jordan Brown was the IL Batting Champ in 2009. How did I not know this? I guess since Garrett Jones has gone on to greater things, Jordan brown may be emerging as my favorite IL Repeat Offender.
8. "Carlos Carrasco, acquired as the centerpiece from Philadelphia in the Cliff Lee trade, should get another shot in the majors at some point this season and Jordan Brown should make his big league debut at some point this year." - an opinion of Bowling Green U's
Craig Vanderkam
.
9. Could Carrasco
be called up
to replace
David Huff
?
Tonight! The Scrankees! Bleagh. Michael Bowden and Ivan Nova throw it down in Pennsylvania. Moosup? No, Moosic. Gee, I hope their outfield's less of a soupy, fetid swamp!