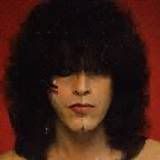 Bobby Ojeda is a lefty pitcher who played for the
Pawtucket
Red Sox in 1980 and 1981. He was 22-23 years old.
In 1980,
Ojeda
started 18 games (four of them complete), going 6-7 with a 3.22 ERA. He walked 56 and struck out 78.
In 1981, Ojeda started 23 games (eight complete), going 12-9 with a .213 ERA. His ERA was the ninth best in the International League. Ojeda also pitched (and got the win) in TLGIBH.
Read the book
!
Two things:
1. Alex Nelson ranks Ojeda as #50 on the list of the
greatest Mets of all time
. It is revealed that Ojeda hated the Red Sox. Either way, it's a great piece.
2. "Almost all of us had our father's help, but certain coaches like Mike Roark, who was fantastic when I was at Pawtucket with the Red Sox," said Ojeda. Wait, is
that even a sentence
?
Feel free to dig on Bob Ojeda in the lobby of the first base tower at McCoy Stadium. Now can someone please buy me a camera? : (