3-0 PawSox. Clay Buchholz is thoughtful. Nine innings with one hit and no runs? NO WALKS?? 96 PITCHES?? (You can't hear it, but my voice is getting higher and higher pitched as I ask these questions.)
Second baseman Danny Richar led off the ninth inning with a single but he stood there wondering what happened after two strikeouts and a groundout.
Catcher Dusty Brown went 3-4 with a home run. That is so unlike Brownie! In the bottom of the sixth, Paul McAnulty followed Brown's solo home run with one of his own.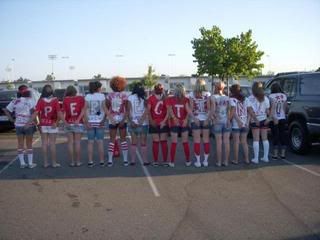 In the bottom of the seventh, Sean Danielson sac flied his BFF Velazquez home for Pawtucket's third run. This all happened in Kentucky, which if you think about it long enough... well, it's just strange.
Good win for the Red Sox, who likely needed it after having the shit kicked out of them by SWB over the weekend.