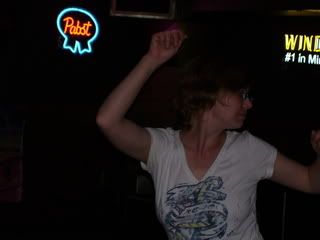 Through 24 games, Pawtucket's averaging 3.458 runs per. Does that sound low? The Red Sox have also won
three
games 1-0. And it's only early May.
Jeff Corsaletti's batting .074 in ten games. He has ZERO extra base hits. But he hasn't played much...
Jeff Bailey's currently leading the team in home runs with four. And he's been in Boston for two weeks. Chris Carter is batting .386 with a .413 OBP in ten games.
Guys batting below .250 include: Velazquez, McAnulty, Sean Danielson, and Dusty Brown.
Angel Chavez, Ivan Ochoa, and Travis Denker are all batting below .200.
Pawtucket's starters have a combined ERA of 3.50. The bullpen has been BANGIN' (combined ERA 2.22). Cabrera, Bard, Vaquedano and McBeth should start a gang called the Purple Slushies and push people around because they are so tuff.
In summation, it's probably too early for this stuff. But I didn't do it for you, I just did it to feed my own curiosity.