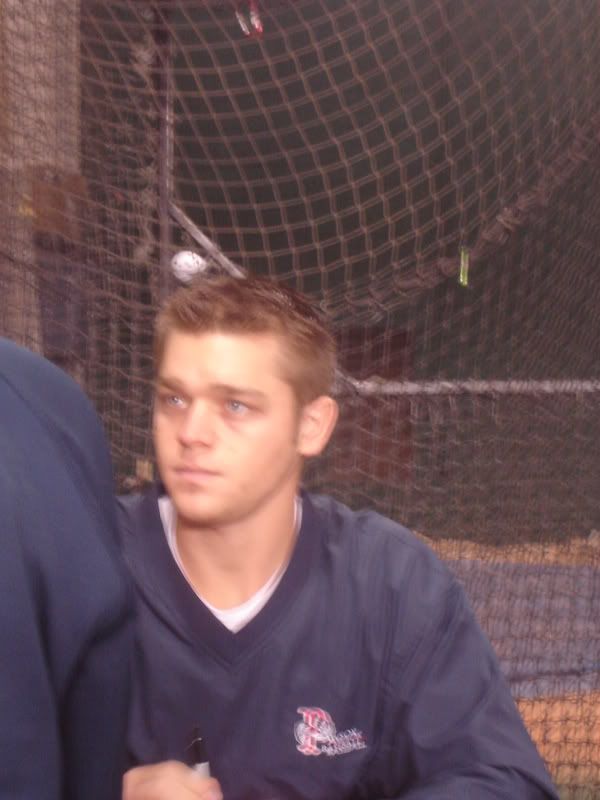 You want innings? You've got 'em. Bowden gets into the eighth, tops off at 98 pitches.
You want strikes? You got 'em. 67 strikes.
You want minimal offensive damage? One run on four hits.
Michael Bowden knows what you want.
Pawtucket wins, 9-1 yesterday.
two things:
1. Leadoff batter and right fielder Sean Danielson, 5-6 with a home run and 2 RBI.
2. Travis Denker, 0-5 with two K's. Pawtucket gets 20 damn hits and you can't even single?
3. Randor Bierd is here!
4. Bowden faced 27 batters. More than half of them (14) flied out. Flew out. Whatever, Van Every was exhausted by evening's end.
5. McAnulty doubled and homered.
6. Clippers pitcher Todd or Josh or something Cassel is Matt Cassel's brother. He also gave up 15 damn hits in five innings. Oh, he also made an error. Tough night, kid.
7. JACK Cassel, okay?!
Game on right now, and I will handle that shit for you.