Red Sox win, 2-0
! And dig that crazy lineup!
Charlie Zink was
very good
once again. Zink pitched his way into the eighth inning, only giving up one hit. He walked six and struck out two.
Vaquedano finished off the eighth for Zink, getting Darnell McDonald to ground into a double play.
Fernando Cabrera closed things out in the ninth with a flyout and two K's. And he is never going to call me. Cabrera got three outs on ten pitches. Since two of them were strikeouts, well, Wes Bankston must have hit that flyout on the first pitch. I am so good at math.
Pawtucket scored its first run in the second inning. McAnulty led things off with a ground rule double and catcher John Otness hit an RBI single shortly thereafter. The Red Sox scored their second run in the seventh, thanks to a sac fly by third baseman Angel Chavez. If you're a friend of Chavez, then you're lucky, because he is clearly a Captain of Goodness.
The PawSox aggregated seven hits. Otness had two, including a double.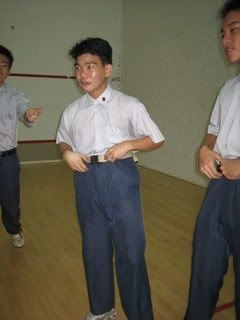 ah-choo!
1. Van Every and Carter had the day off.
2. Angel Chavez has climbed up pretty far in the batting order! I have never met the man in my life, yet I'm pretty sure he's terrific. I just ell-oh-vee-ee him!
3. Gil Velazquez HATES playing first base, so I hope he got some flowers after the game for being such a good sport.
4. One error for Charlie Zink, a failed pickoff attempt in the sixth. You've got your troubles, I've got mine.
5. This game started at 11 a.m. UN-GODLY!!
6. Zink threw 100 pitches and
complimented
his defense: "I was jamming guys, which is what I'm looking for. My defense played great. I got a little tired. There was a little humidity. We haven't had a lot of warm weather." Zink went on to say "The NASDAQ is looking healthier. Did you see that new Supreme Court lady? Kentucky is a commonwealth. Dude, why you still holding that?"
7. Darnell McDonald! Back in triple-A after being DFA'd by Cincinnati. He is really one of my favorites.
8. Bats starter Matt Maloney had seven strikeouts in seven innings.
Tomorrow! Check it out, Homer Bailey! Bailey's up against Bowden, and not in a dirty Las Vegas way. Can't wait to see what happens.