Pawtucket takes the first game of two, 6-2.
Clay Buchholz gave up four walks in six innings. Four!
Carlos Carrasco got the start for the Phillies' crappy triple-A club. (You may wonder how a team that won the World Series last year can have such junk in its trunk. I thought about that kind of thing in 2007, when Pawtucket finished the year 67-75 while Boston won it all. I blame Michael Tucker.)
Carrasco gave up all six Pawtucket runs in his four innings of work. The six walks he issued didn't help anything, but maybe the umpiring was shabby. Right, Brian Reilly?
The Red Sox drew first blood in the top of the second. With two outs, Bubba Bell and Jeff Natale walked consecutively. I heard it's all in the hips. Travis Denker then hit an RBI single to pop a 1-0 on the scoreboard.
Top of the fourth, 1-0 Pawtucket: Carrasco walks the bases loaded. Carter, Dusty Brown, and Bubba Bell fill the bases up and stand there like slack-jawed meatheads with no outs. Jeff Natale comes up and gets hit by a pitch, which he is very good at. It is still a cheap RBI.
Bases are still loaded with no outs and Travis Denker is loaded for bear. Sac fly to right! Brown scores! Angel Chavez, batting ninth, then grounds out and scores Bubba B. And Freddy Guzman hits an infield pop-up to end the top half of the fourth inning.
But! Here come the Iron Pigs. With one out, Clay Buchholz walks Raul Ibanez and Andy Tracy. IL repeat offender Terry Tiffee then hit an RBI double! Andy Tracy might have scored as well, but he's this lumbering first baseman who doesn't run very fast. David Newhan got Tracy home, though, when he grounded out to second. 4-2 Pawtucket.
Top of the fifth and here comes pocket infielder Ivan Ochoa, who is probably not a zombie. Ochoa walks and steals second. Because he's a speedy infielder. Handsome lad Paul McAnulty then singles to put runners on first and second. And then here comes Joe Baseball AKA Chris Carter, who doubles. Of course. Ochoa and McAnulty both score and Carter can put his hit in the old spank bank.
Pitching change! Jason Anderson comes in for Carrasco and no further runs score. That's how it's done, Carlos! The other two Lehigh Valley relievers made it through the game without giving up additional runs, but the five walks are nothing to brag about, either.
Marcus McBeth pitched a couple of scoreless relief innings and Clay Buchholz should buy this kid a car or something. McBeth is freaking unstoppable. I love him, I love him, I love him. More than Cabrera, who blew it the other night. Oh, snap!
Randor Bierd wrapped it up in the ninth, uno dos tres. Good night, Miguel Cairo.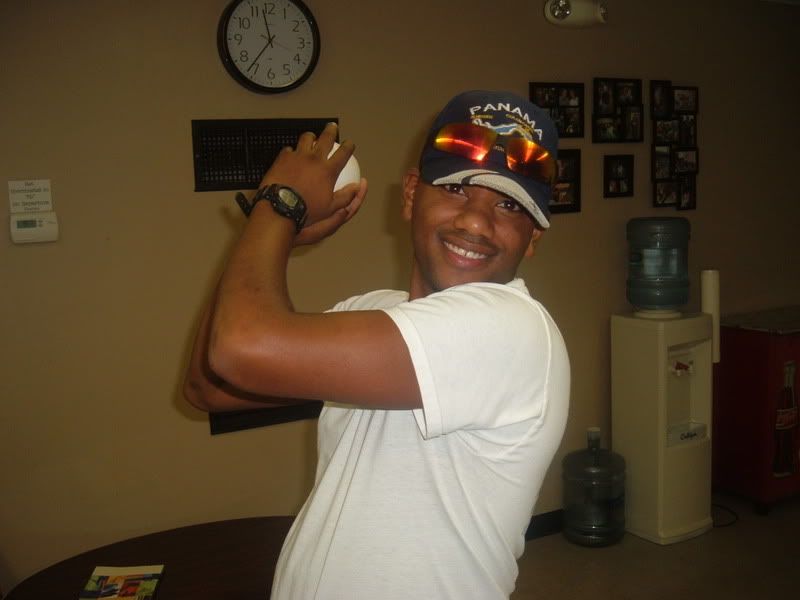 slap it up, flip it, rub it down:
1. Miguel Cairo playing shortstop? Dude what do you think, you're Omar Vizquel? (Also: 'OUT?')
2. Party animal Gil Velazquez had the night off.
3. Yes, it's true: Pawtucket is the worst offensive team in the IL. Good thing Ochoa's back!
4. Raul Ibanez is rehabbing.
Ibanez sez
: "Buchholz throws the ball really well, he's got top-notch stuff. I mean he threw a no-hitter, you know?" He went on to say "ZOMG LESTER BEAT CANCER!!!"
5.
One millionth fan
at the park in Allentown! What, already?
Tomorrow! Kris Johnson ridin' dirrty, again. Drew Anderson, again. Iron Pigs, again. Enjoy, Pennsylvanians!