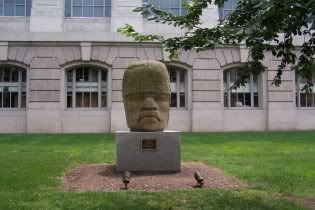 The following statements are true:
1. Travis Denker is not fat.
2. Jose Vaquedano speaks perfect English.
3. Michael Bowden is the only player who wears his socks up.
4. Rich Sauveur is not your friend.
5. Bubba Bell is not six feet tall.
6. Randor Bierd does not weigh 190 lbs.
7. I miss Devern Hansack.
Congratulations to Aaron Bates on his call up. I'm sure Pedroia will ask him if he prefers to be called 'Norman' or 'Master'.
I heard Billy Traber is going to start on Thursday. I will be there. I'm glad Traber's pitching because the setting sun usually gets in my eyes, and his noggin will kinda block the glare.
He'll be crying himself to sleep tonight on his huge pillow.