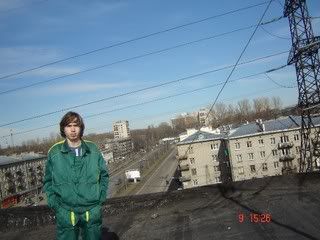 12-0
Lehigh Valley
Iron Pigs.
Lefty Kris Johnson gave up five runs, Vaquedano gave up four, Cherry gave up three. Javier Lopez came out smelling like a rose with his one scoreless inning.
Andrew
"Drew"
Carpenter was the killer pitcher for the Iron Pigs. Seven two-hit innings with nine strikeouts! What a bad-ass.
Pawtucket's massive offensive power was led by Bubba Bell's double in the fifth inning. Travis Denker is the only other dude to get a hit. Denker got two hits, specifically.
Pigs' catcher Lou Marson went 3-4 with three RBI. Wait, who?
migajas:
1. Although the
Iron Pigs
were scheduled to go play the Scrankees in
their park
, that is not happening.
Scranton/Wilkes-Barre
is coming to Lehigh Valley due to ongoing problems with their field conditions. This is clearly the IL story of the year. What a bunch of bullcrap.
2.
Ron Johnson sez
: "It smelled like a sewer." Like a sewer filled with hot dogs?
3. IL president Randy Mobley is probably SO PISSED OFF RIGHT NOW. I mean, you saw how pissed he was with Richmond and their failure to keep the Braves franchise.
4.
Mobley says
: "We're putting some communication mechanisms in place to avoid situations when you have two teams sitting around all weekend not playing baseball. The events of (last) weekend led to some lengthy discussions between Kristen Rose and myself. No one is happy with the situation."
5. Oh, and then! SWB will be playing their scheduled home games against Buffalo in
Syracuse
. AHAHAHAHHHAAA!!!
Someone should lure Shelley Duncan out to right field and mush him down deep into the quagmire. Maybe 2-3 people, really, because he's so big and ugly. And then he would emerge as SWAMP THING!!!