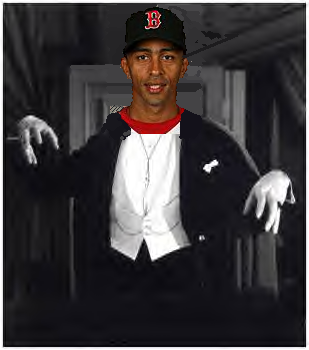 Do you remember Mike Burns? Of course you don't! Burns pitched over 100 slop innings at McCoy back in 2007. The only two pitchers that got more work in were Devern Hansack and David Pauley.
Burns was just released by Milwaukee.
Do you remember Julio Lugo? I don't want to refresh the pain or anything, but Lugo's been acquired by Baltimore. So we could be seeing a lot more of him. Lugo came to McCoy last year for a little rehabilitation. I know this kid who has one of his bats so I brought her to the park to see if Lugo would sign it. It didn't happen. Sean Danielson offered to go get him, but... anyway, the kid still has the unsigned bat.
If Julio Lugosi winds up on the Tides, she could get it done in 2010. Heh, I said 'if'.