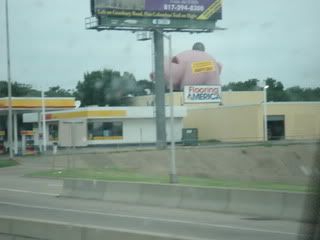 Friday April 23rd - Zoomobile!

Sunday April 25th - Star Wars Day

Friday May 14th - Zoomobile again!

Saturday June 12th - Stadium Climb for people who have conquered lung problems and the people who support them. Evidently they run up and down the Stadium stairs, even though 'Stadium Climb' sounds like it should involve rappelling wires and helmets.

Tuesday June 15th - Legends Night featuring Alejandro Machado and Ken Huckaby. Special guest: Dustan Mohr!

Sunday August 8th - Ladies T-shirt Night! I'm sure that meas it will be a regular t-shirt, except it's pink! I hope it matches my sparkle barrettes and tacky logo status purse!

Monday August 30th - Piggybank night! First 3000 fans 14 and under. Dude. I WANT THAT PIGGYBANK.

I've omitted fireworks nights, egregious sponsor giveaway nights, and other stuff I thought was boring.