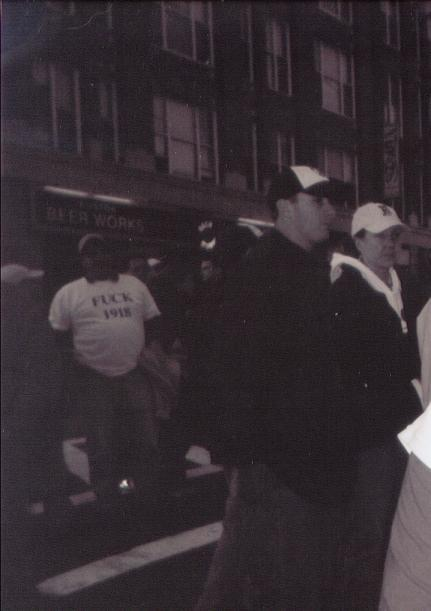 Taken on Yawkey Way before Game 4 of the ALCS. The guy was proudly wearing a custom-made "Fuck 1918" t-shirt.
I did not take these pictures in black and white because I was aiming for artiness. I would never do that. We were leaving the house and I realized I had no camera. The only one available was a cheap B&W disposible. YOU GOT THAT?
By the way, JPEGs suck.