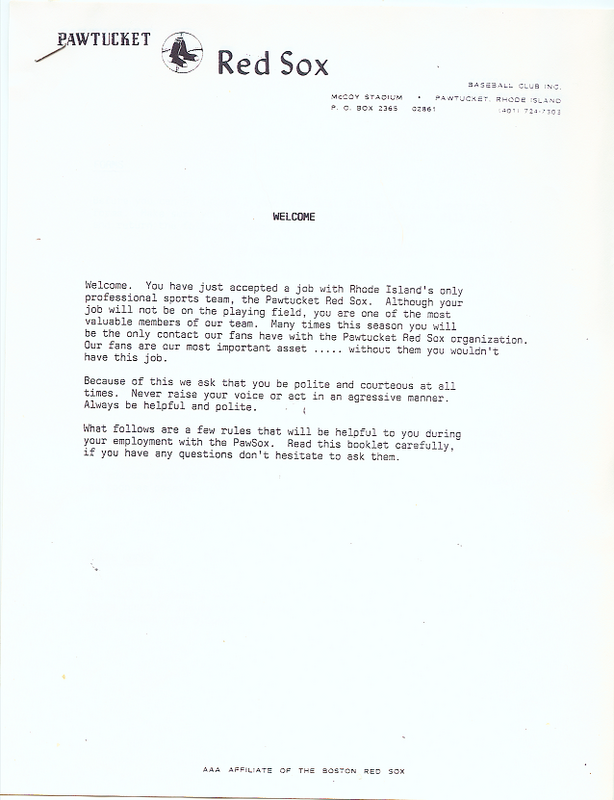 The Pawtucket Red Sox box office is CLOSED until January 2nd. In other news, Boston defeated Toronto 6-2. They owe it all to Jack Clark's grand slam.
I noticed that they opened a little baseball shoppe in Pawtucket, right next to Ken Ryan's Baseball Acadamy. I drove by it this morning on my way to get bagels in Seekonk. It looks glorious. I never played baseball as a kid, never wore stirrups and pads and gloves and such. And that is why I am what I am today: a hardened criminal who still hasn't cleaned up the post-Xmas mess in her apartment.
Other store openings: a store on Broad street called El Rodeo, which'll sell Mexican style vaquero stuff. Hats, boots, shirts. The Mexican population in Central Falls is booming hardcore. Old French-Canadians were reported as saying, "Eeeehhhh" while waving their wrinkled hands in disgust. They're a little cranky since they announced the closing of Notre Dame, the last Acadian Catholic church in CF. I never went to French mass, but they had a wicked annual bazaar in which I won a plant. That I lost. Seriously, what the hell ever happened to that plant?