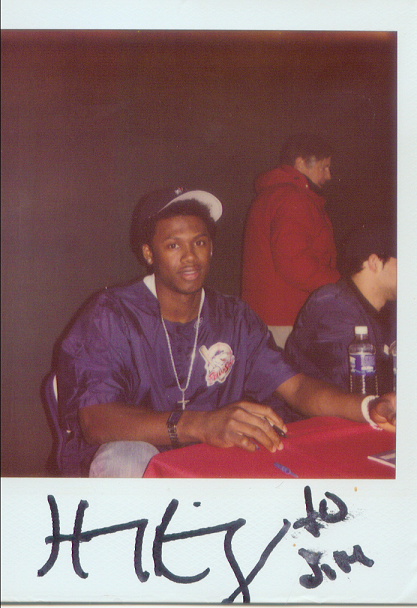 I posted this picture a long time ago. It's from the 2005 PawSox Hot Stove party and it was the first time I'd seen Jeremy Kapstein in person. You can see him walking past in the background in a red jacket. I may have been more excited to see him than Hanley Ramirez, who heard "Jen" as "Jim".
I did not take this picture. A good friend of mine takes Polaroids of players and then has them autograph it. See also: my Marc Deschenes photo.
I'm posting it again in a non-jpeg. format so it looks a little sharper. What is this beta version they're trying to sell me on? Does it hurt?